Projects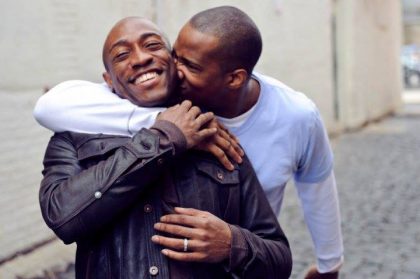 Rainbows United
Rainbows United is onthaalproject, dat de lesbische, biseksuele, gay, transgender, queer en interseksuele asielzoekers steun, info verschaft en sensibiliseert. Het project is gratis en wordt door vrijwilligers gedragen.
Het project omvat samenkomsten, die elke laatste donderdag van de maand plaatsvinden in het Regenbooghuis te Brussel. De ontmoetingen zijn uitsluitend bedoeld voor de asielzoekers en asielzoeksters uit de holebi-gemeenschap'.
De vzw Coordination HoLeBi Bruxelles heeft dit project uit de grond gestampt en organiseert het sinds 2010, in het kader van zijn erkenning als permanente scholing door de Fédération Wallonie-Bruxelles, in samenwerking met het Rainbowhouse Brussel, de vzw Merhaba, Omnya en Why Me.
De workshops houden verscheidene pedagogische tools in. Het doel daarvan is in de eerste plaats de asielzoekers solidair met elkaar te maken, zodat ze zich een sociaal netwerk kunnen oprichten met verschillende interpersoonlijke banden, die hen helpen hun seksuele oriëntatie, genderidentiteit of hun interseksualiteit serener te beleven
Anderzijds/bovendien spannen we ons in om te werken naar een relativering op persoonlijk vlak van hun situatie opdat ze de zware spanning van zich kunnen afgooien waaraan ze onderworpen waren in hun land van herkomst of in hun centrum. Dit pogen we door hen uit te nodigen om zich vrijer uit te drukken in verhouding tot hun eigen geaardheid/identiteit.
We stellen hen ook een luisterend oor ter beschikking, gratis en op aanvraag, bestaande uit gespecialiseerde psychologen. Verder stellen we ook individuele gesprekken (op verzoek) voor, als poging hen zo goed mogelijk te ondersteunen in hun relaties met hun advocaten, sociaal assistenten, hun centrum, het Vluchtelingen- en Staatlozencommissariaat (CGRA), de Geschillenraad voor Buitenlanders (CCE), maar ook in wat betreft hun huisvesting (in een sociale woning bijvoorbeeld), in hun ontwrichtingen en in het contact met hun land van herkomst.
Rainbows United vormt een broodnodige plaats waar elke vluchteling de mogelijkheid heeft zichzelf te zijn, zonder bang te moeten zijn voor enige vorm van beoordeling.
Tenslotte heroriënteren we asielzoekers, indien nodig, naar andere, meer specifieke verenigingen.