Associations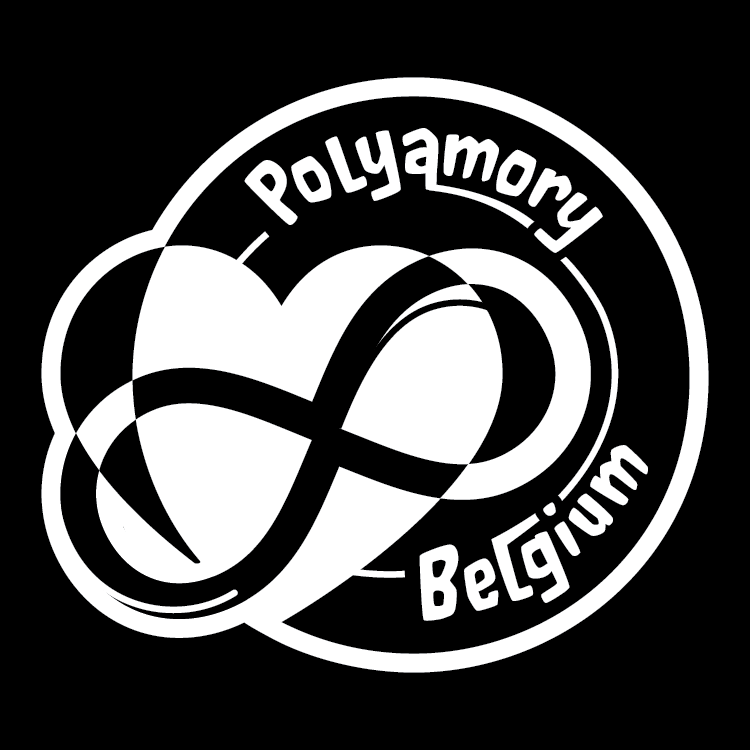 Polyamory Belgium
Polyamory (from the Greek word 'poly' meaning 'many, several' and the Latin word 'amore' meaning 'love') is the fact of being able to engage in multiple loving relationships as a consensual and ethical form of non-monogamy.The emphasis is more on the emotional aspect than the sexual one (contrary to the swinging practice for example). There are as many different forms of polyamorous relationships as there are polyamorous relationships, even more (solopoly.net), since people each connect in a different way.
Contact
Address: Rogier van der Weydenstraat 23 bus 1, 1000 Brussel.
En lien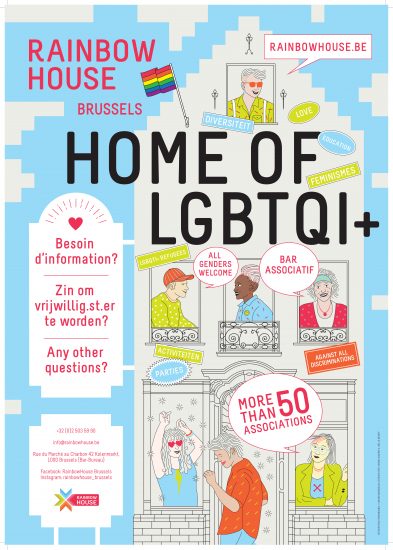 Take part in our communication survey
Because you are important ! RainbowHouse launches its first communication survey with the goal of optimizing the diffusion of information...
publié le 29 September 2017
---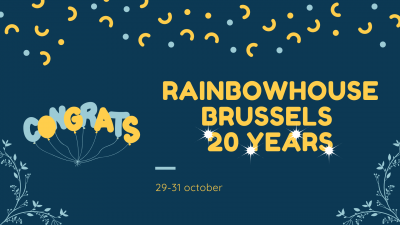 RainbowHouse Brussels 20th anniversary
Hooray! Rainbowhouse is turning 20 and it's time to celebrate! In the last weekend of October (29-31 October) various activities...
publié le 29 September 2017
---