PS en tous genres
PS en tous Genres gathers socialist and left-wing LGBTQI+ activists. This is an association that helps the Parti Socialiste for the emancipation of LGBTQI+ persons (lesbians, homosexuals, bisexuals, trans*, queer, intersexuals), for campaigns against LGBTQI+ discriminations and for the universal promotion of human rights.
"PS en tous Genres" is rooted in social life and contributes to the definition of an inclusive society through the socialist movement, and through the delegates elected by them in public institutions, ranging from local to international. We think that the well-being of everybody and the development of one's plural identities is a condition for the continuation and improvement of our social model.
Contact:
E-mail: joel.lederoff@gmail.com
En lien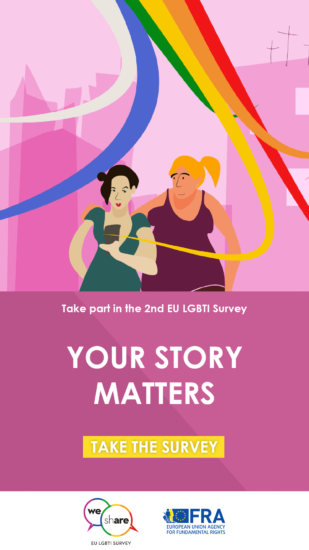 YOUR STORY MATTERS!
Besides occasional news reports about discrimination against lesbian, gay, bisexual, trans and intersex (LGBTI) people, there is very little comparable...
publié le 29 September 2017
---