Associations

Rainbow Friends
Rainbow Friends takes care of the management of the "budget" by means of funds.
De association organises to this purpose all kinds of activities with the end to nourish the fund.
This fund is being used to supply bridge credits to LGBTQI+-organisations so as to enable them to solve possible money problems.  
This fund is meant in the first place for the Rainbow House and the Belgian Pride.
En lien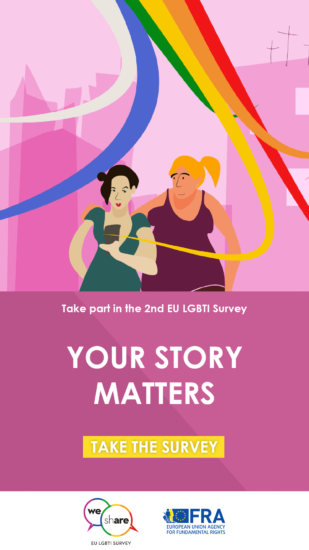 YOUR STORY MATTERS!
Besides occasional news reports about discrimination against lesbian, gay, bisexual, trans and intersex (LGBTI) people, there is very little comparable...
publié le 29 September 2017
---