$newtitrefr = str_replace(" ?", " ?", $letitrefr); ?> $newtitrenl = str_replace(" ?", " ?", $letitrenl); ?> $newtitreen = str_replace(" ?", " ?", $letitreen); ?>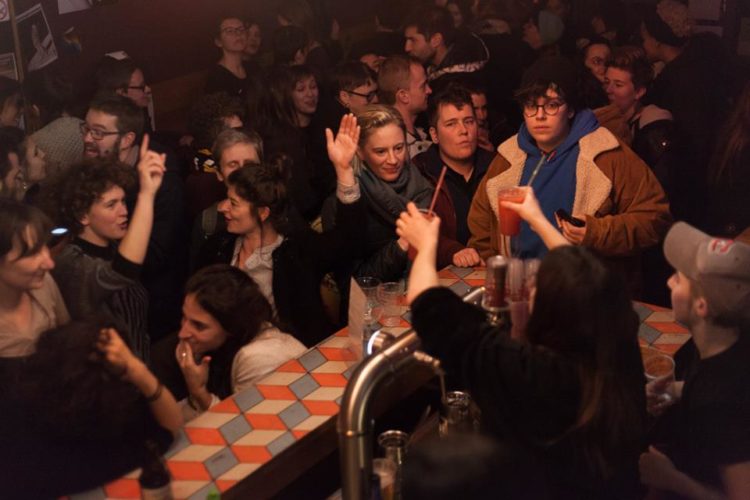 Bar and exhibition
The RainbowHouse bar
The RainbowHouse is also a club bar opened all year round by our member associations! In addition to the soirees that are held in it, the bar is as well a source of information and a reception centre where everybody can gather news and all kinds of tips and information!
The bar is opened to everybody from Tuesday till Sunday from 18:00 pm on! No dressing or gender code!
Exhibition rental
The Brussels Rainbowhouse is also a pleasant exhibition space that mixes activism, sensitization and LGBTQI culture.
Interested? You can send an application to rent the expositions through the form beneath: