Associations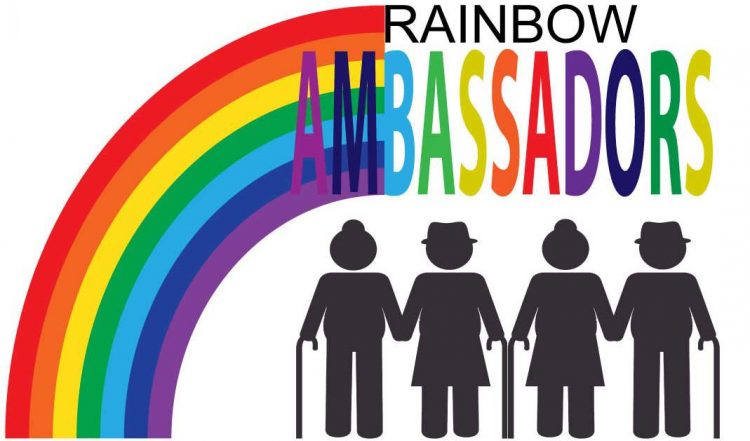 RAINBOWAMBASSADORS – Brussels
Give a voice to the LGBTQI+ seniors 
We are a group of volunteers promoting a policy towards LGBTQI+ seniors about healthcare and other needs.
We support healthcare organizations and everyone who defend the rights of LGBTQI+ seniors to have access to healthcare and a place to live safely.
We organise informative meetings for students who will create these centers in the future .
Here are our goals :
We want to insure a safe future for LGBTQI+ Seniors. They are indeed a forgotten group and we want to raise awareness about their issues. We would like to improve their living by educating the professionals about their special needs and create more openness to diversity.
These are the reasons why we decided to develop a network of RainbowAmbassadors for LGBTQI+ persons. We are looking for many volunteers to achieve this goal. Every year indeed, we will need RainbowAmbassadors to contact the different institutions taking care of the seniors to offer them our help.
The RainbowAmbassadors group meets one a month to talk about its policy, missions and projects. Together with a big group of volunteers – our ambassadors.
This group belongs to a national association.
Contact:
Responsible : Hilde De Greef