$newtitrefr = str_replace(" ?", " ?", $letitrefr); ?> $newtitrenl = str_replace(" ?", " ?", $letitrenl); ?> $newtitreen = str_replace(" ?", " ?", $letitreen); ?>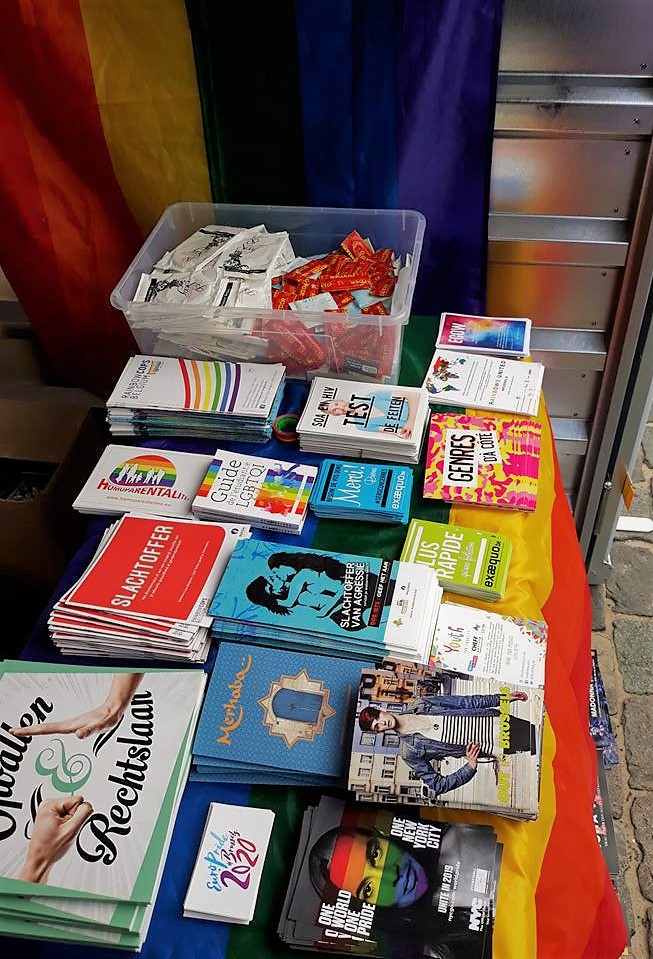 Contacts
Mail: info@rainbowhouse.be
Phone : 02/503 59 90
Bar & Office
Rue du Marché au Charbon 42,
1000 Brussels
Facebook : RainbowHouse Brussels
Our offices are not open to the public. We work by appointment or by telephone in the afternoons from 2 to 6 pm.
The bar is open every evening from 6 to 11 pm, Tuesday to Sunday. It is possible to obtain information here.
A social service is held on Monday afternoons from 2 to 5 pm.
To report an aggression: 0492/40.84.84 + fiche@rainbowhouse.be
For information and support related to asylum applications: asile@rainbowhouse.be
To find out about our associations, please consult our Associations tab.