$newtitrefr = str_replace(" ?", " ?", $letitrefr); ?> $newtitrenl = str_replace(" ?", " ?", $letitrenl); ?> $newtitreen = str_replace(" ?", " ?", $letitreen); ?>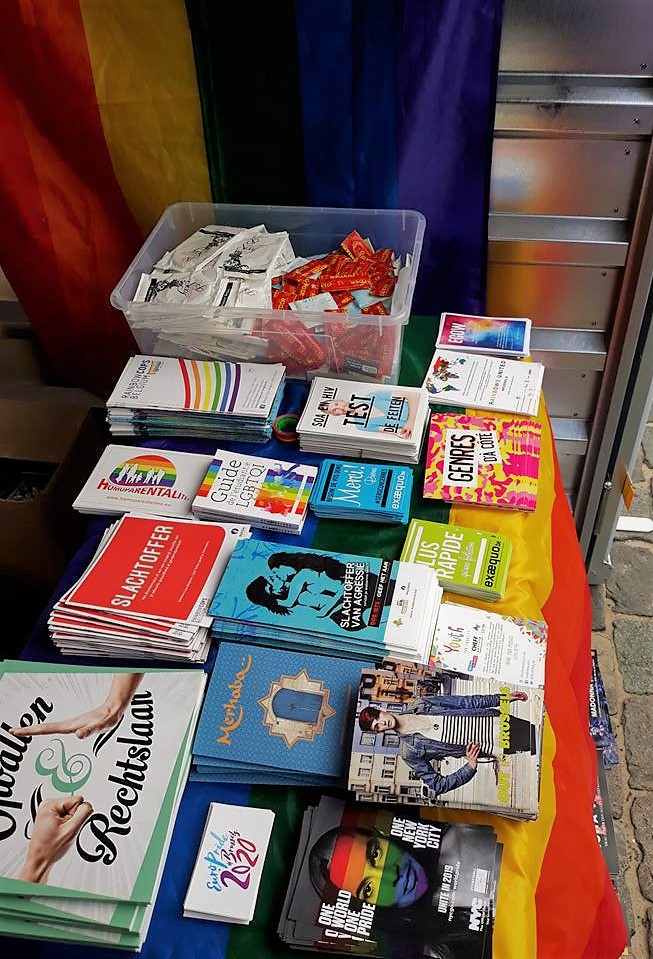 Contacts
Mail: info@rainbowhouse.be
Phone : 02/503 59 90
Bar & Office
Rue du Marché au Charbon 42,
1000 Brussels
Facebook : RainbowHouse Brussels
Due to the Covid measures, the RainbowHouse is not accessible to the public for the moment. We will see you soon.
For the same reasons, the presence at the office is reduced (teleworking). You can reach us preferably by e-mail at info@rainbowhouse.be (there is always an answer, thank you for your patience) or if necessary by phone.
To report an aggression: 0492/40.84.84 + fiche@rainbowhouse.be
For information and support related to asylum applications: asile@rainbowhouse.be
To find out about our associations, please consult our Associations tab.