Projects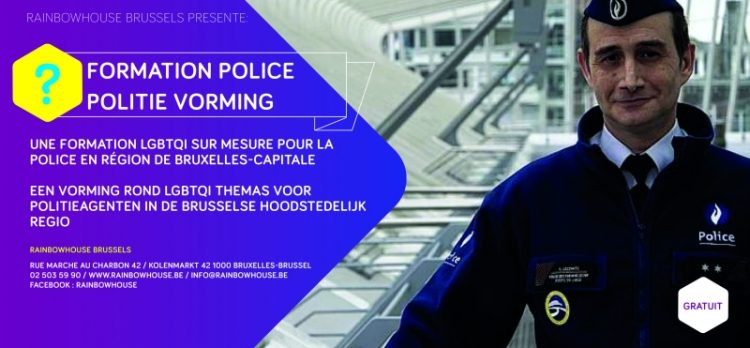 Police Training
For a number of years already we have been facing a growing number of cases of violence and aggression against gays, lesbians and transgenders in Belgium, particularly in Brussels. In addition, a not unimportant number of victims do not even dare to file a complaint with the police.
This state of affairs entailed an extra training of the Brussels police force to assure a good relief and handling of the dossiers concerning these complaints. The police are a first step to help for these victims. The training of the police force with reference to these specific forms of violence may favour a better care with respect to our Brussels citizens when they fall victim to such kind of violence.
This training in both French and Dutch is organized by the RainbowHouse Brussels, the Office for the Equality of Opportunities and the Fight against Racism of the Brussels Capital Region and the Inter-Federal Centre for the equality of opportunities and the fight against racism. De training takes place in the RainbowHouse, Rue du Marché au Charbon 42, 1000 Bruxelles. Please find the programme below. Who wants to register can do so through this address: info@rainbowhouse.be or through the registration form on-line below.
In connection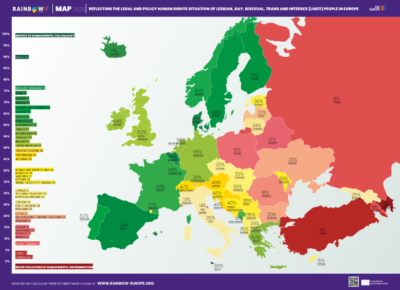 ILGA Report: How to interpret the data?
The ILGA report was released almost two weeks ago. It has been quoted many times during the official speeches at...
publié le 29 September 2017
---