$newtitrefr = str_replace(" ?", " ?", $letitrefr); ?> $newtitrenl = str_replace(" ?", " ?", $letitrenl); ?> $newtitreen = str_replace(" ?", " ?", $letitreen); ?>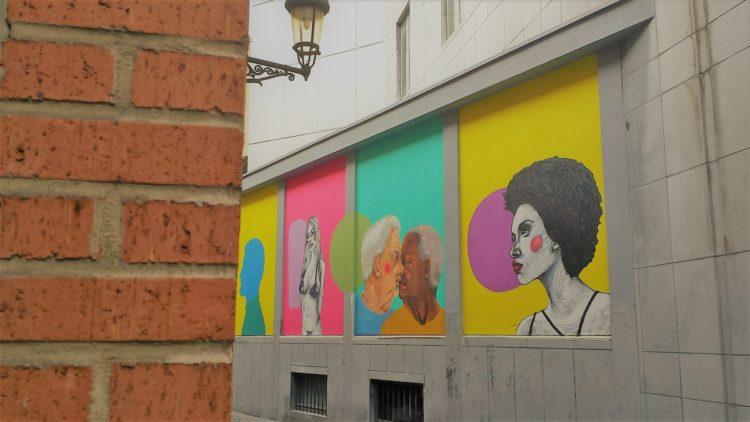 Rental of the Meeting rooms
Thanks to our online agenda, organisations, partners and groups can consult the availability of our rooms.
Legend – Green: Marsha P. Johnson room / Brown : no more availaible
Rental of the rooms at the Rainbowhouse Brussels
The Rainbowhouse has at its disposal two rooms for your meetings/workshops/GA, etc. These meeting spaces can be rented in the following time slots:
9:00 – 13:00 / 13:00 – 18:00 / 18:00 – 22:30
Price for the room:
60€ per 4-hour time slot for the multipurpose room Marsha P. Johnson (Lollepotstraat 3, 1000 Brussel)
The price is calculated based on the time slots.
The Lollepot room can accommodate about 40 people. In addition to the large room, there is also a small kitchen and a bathroom. Chairs and tables are also available.
Soon new rooms will be availaible in centre "Grands Carmes"
To request and reserve a room, please fill out the form below:
For more information, you can contact us via the following email:
e-mail : arthur@rainbowhouse.be
T. 02/503.59.90 (from Monday to Friday  10:00 – 16:00) – your contact person: Arthur Bribosia
We offer the possibility to rent a projector (for an additional fee). The bar on the ground floor is accessible during your meeting. We offer a varied assortment of beverages, with or without alcohol,  organic or fair trade. Each consumed drink will be billed together with the rented room (fee not included in the price of the room). Renters must agree to the terms for their request to be confirmed.
Caution: no rentals for public events! We only accept requests for meetings, people, groups with a social, pedagogical and/or informative purpose.