Themes
Culture and leisure activities
Campaigning takes place through various channels. Besides other activities and ways to bring our mission to the notice, culture remains a very efficient manner of propagation. Organizing society into welcoming networks through playful activities enables us to break the isolation of persons. The reinforcement of the identities by means of the valorization of LGBTQI+ art and culture results in an awakening of the public at large.

The RainbowHouse pridely houses a series of associations that organize cultural or sports activities to promote the flourishing of LGBTQI+.
Prochains événements en lien
Wednesday
21 Aug.

Fuchsia
Bar - RainbowHouse
17:00
---
Articles en lien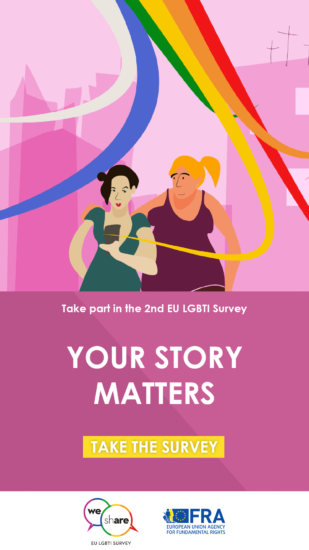 YOUR STORY MATTERS!
Besides occasional news reports about discrimination against lesbian, gay, bisexual, trans and intersex (LGBTI) people, there is very little comparable...
publié le 29 September 2017
---