In the picture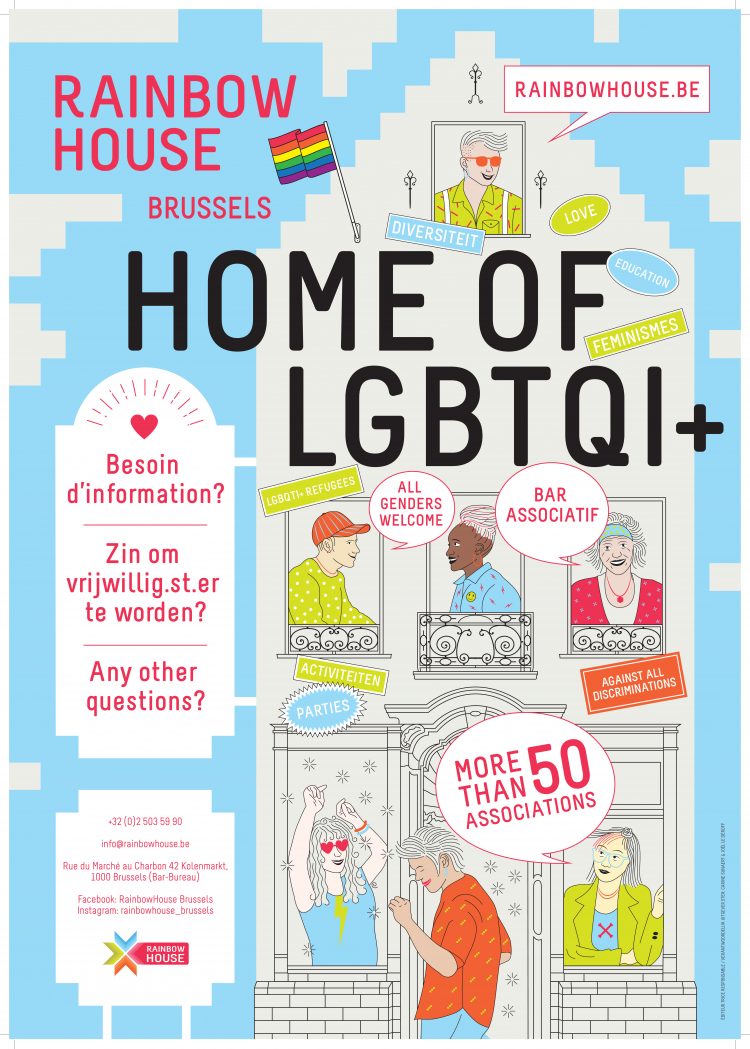 Take part in our communication survey
published on 4 May 2020
Because you are important !
RainbowHouse launches its first communication survey with the goal of optimizing the diffusion of information and to better meet your expectations. The participation for this survey is totally anonymous, securitized and will take around 5 minutes of your time.
RainbowHouse is the umbrella organisation for the LGBTQI+ (Lesbian, Gay, Bisexual, Trans*, Queer, Intersexual) associations in the Brussels-Capital region. It harbours over fifty multilingual associations.
Our organization aims to defend and promote the interests, the emancipation, and the rights of LGBTQI+ persons. RainbowHouse is also a safe space where LGBTQI+ people and their allies can meet. Ultimately, our team develops different sociocultural and political projects so that LGBTQI+ themes in Brussels can be made more visible.