In the picture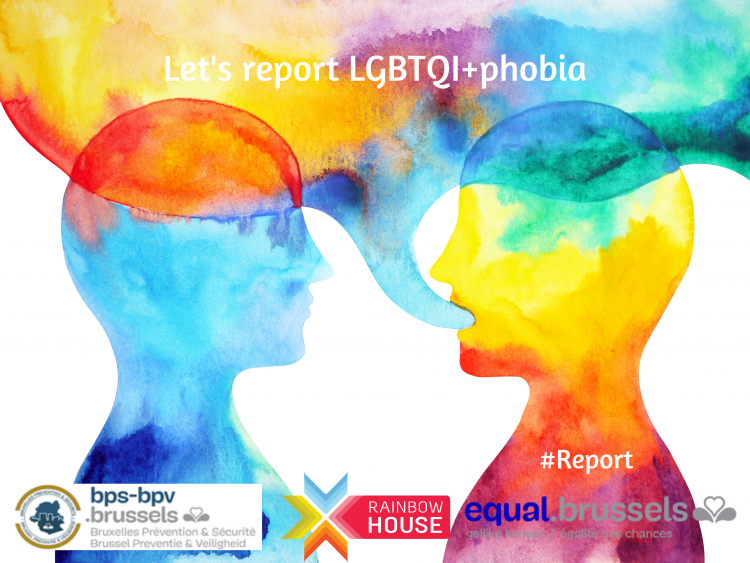 Reporting LGBTQI+phobia
published on 25 April 2020
Brussels Prevention & Security and the Brussels Regional Public Service (equal.brussels) together with RainbowHouse Brussels are conducting a data collection project on violence and discrimination based on sexual orientation and gender identity. In collaboration with various partners, a reporting form on such facts has been developed and came into force early March 2019. To support this approach, new resources are currently available for victims of LGBTQI+phobia.
Whether it is a verbal or physical attack or harassment, we are here to listen and to guide you to the right services. Whether on the street, in the workplace or in a private situation, the report form enables us to identify all types of LGBTQI+phobic acts. You hesitate to file a complaint? Do you want a written statement of your story? You do not wish to file a complaint? By reporting an LGBTQI+phobic act you are helping to draw attention to all acts that are rarely reported to the authorities.
To facilitate the reception, there are two weekly sessions, an e-mail address (fiche@rainbowhouse.be) and a telephone number.
Want to report an incident?
Preferably by appointment but you can come to RainbowHouse without an appointment on:
– Wednesday between 16.00 and 18.30
– Friday between 16.00 and 19.00
Please make an appointment (only via WhatsApp and SMS) on the following number +32 492 40 84 84.

Let's report LGBTQI+phobia
In connection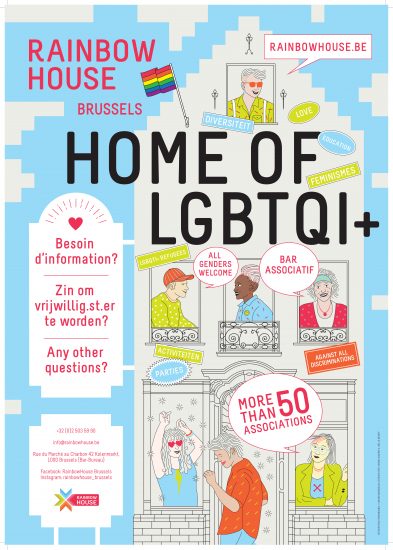 Take part in our communication survey
Because you are important ! RainbowHouse launches its first communication survey with the goal of optimizing the diffusion of information...
publié le 29 September 2017
---