In the picture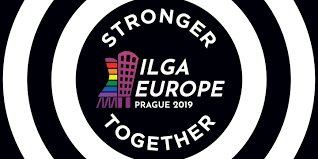 RainbowHouse at ILGA Europe Annual Conference
published on 23 October 2019
This Wednesday, 23 October, the RainbowHouse Brussels will be participating in the annual ILGA conference taking place in the city of Prague (Czech Republic).
ILGA Europe is an international non-governmental organization that carries out advocacy at the supranational level to promote the rights of LGBTQI people, among other projects.
Currently, ILGA Europe's network includes nearly 600 organisations from 54 countries in Europe and Central Asia. The annual conference is therefore a key event to keep track of progress and chart new perspectives.
The theme of this 23rd edition will be "Stronger Together". These words resonate particularly well, right now, to commemorate 50 years of resistance, struggle and victory. Indeed, this edition is an opportunity to celebrate the Stonewall riots, a historic event that was at the core of our international movement.
In addition to the links and empowerment that develop during these three intensive days, the presence of LGBTQI organizations is set to have a positive impact on local policies, in particular the local "Jsme fér" campaign which is currently ongoing in support of legalizing marriage for all.
The Belgian delegation will be represented by the three regional domes – RainbowHouse Brussels, Rainbow Wallonia and Itvaria. The offices of the Brussels dome will therefore be closed from 23 October until Saturday 26 October.