Calendar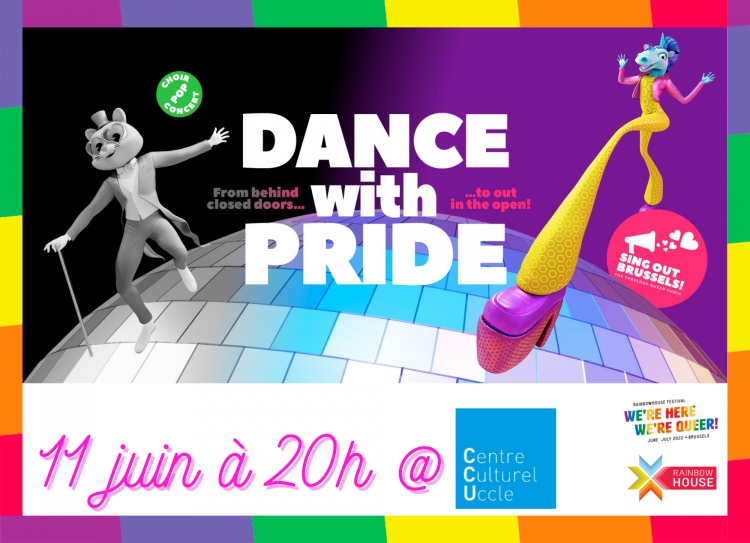 Show Dance with Pride with Sing out Brussels! – Rainbow Festival
Centre Culturel d'Uccle
20:00
Saturday 11 June 2022
The LGBTQI+ community appropriated dance as a means of protest and emancipation very early on.
The choir Sing Out Brussels! (The Fabulous Queer Choir) will illustrate this debate and this path towards freedom through the dance theme.
The evolution from the discretion of closed places to freedom in the public space will be illustrated with audiovisual archives filmed in Brussels in the 1970s and 1990s, and of course with their songs that all have a link with the theme of dance or emancipation.
With the support of Commune d'Uccle, Equal.brussels, Cocof and VGC.