Calendar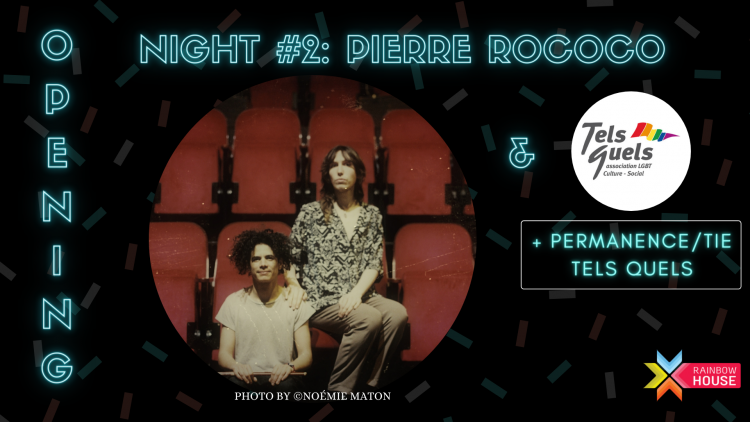 Tels Quels X Concert Pierre Rococo X Open Mic
RainbowHouse Brussels
18:00 > 23:00
Wednesday 23 June 2021 >
Wednesday 23 June 2021
🌈 Tels Quels welcomes for its permanence Pierre Rococo.
💎 Pierre Rococo is the duo of Camille Pierre for vocals and slam & Clem Thomas for m.a.o., bass and percussion (show in french).
A slam micro-open will follow where everyone can share words, texts, thoughts. You can already register at bissi@rainbowhouse.be or just participate spontaneously.
"A rococo stone is an agglomeration of broken pieces that together remain one piece. Spoken/sung, female/male, funny/tragic, lonely/solid… A tightrope walker between orgasmic machine sounds and radical a cappella, Pierre Rococo sings anti-trauma cures, dances his despair and slams hymns to scandal. This musical and scenic project is the result of several years of experimentation around artistic genres on the margins and around the multiplicity of queer identities".
Programme:
18h00 Welcome
20h30-21h00 Pierre Rococo
21h00-21h30 Open-mic
This event is organised in the context of FluidCity, a project supported by equal.brussels and the city of Brussels.