Calendar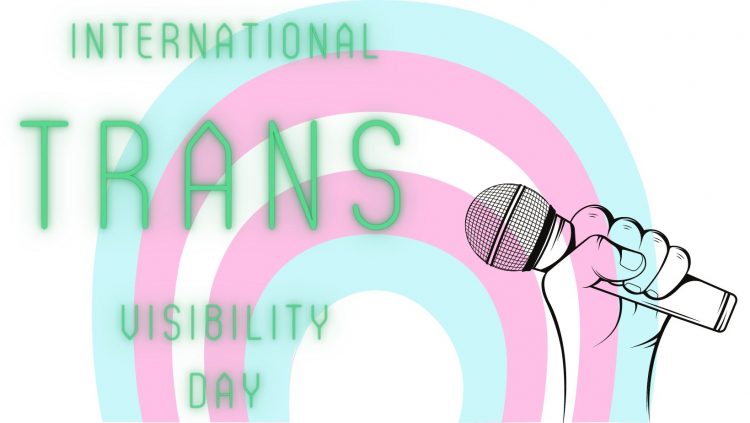 TDOV – Trans Day of Visibility – Trans Talents en open Mic
Rainbowhouse
Thursday 31 March 2022
After an inter-associative round table about the issues, needs and expectations of Trans people and associations, the Rainbowhouse proposes a creative evening for TDOV.
At the intersection of talent and multiple gender identities, we are pleased to invite 4 artists to perform, share their texts, their slams, their visions, and celebrate together the International Trans Day of Visibility.
The podium will be followed by an Open Mic, reserved for trans, non-binary, genderfluid, kings and queens… Registration on site, at the bar, from 7pm.
7pm: Doors
7.30pm: Butchibou
Butchibou AKA Bissi explores racialized queerness, postcolonialism, feminisms and body practices through various mediums such as poetry, music, collage, jewellery and community investment. Her poetry plays with self-reflection, identities, relationships and universal connections in a digital age.
7.45pm: Camille Pier
Camille Pier is a writer and performer of poems, songs and performances that blend poetry, humour, dance and queer activism.
8pm: Biche de Ville
Unfiltered and with a smile, her engaged poetry addresses feminism, trans-identity, l'ecology, l'homophobia and consent.
8.15pm: Marie Darah
European Slam Champion, Marie Darah fights against inequality and systemic violence towards minorities.
8.30pm: Trans Talents Open Mic
Free of charge. Open to all
With the support of the alderwoman for Equal Chances Lydia Mutyebele and the Equal Chances administration of the City of Brussels.
***