Calendar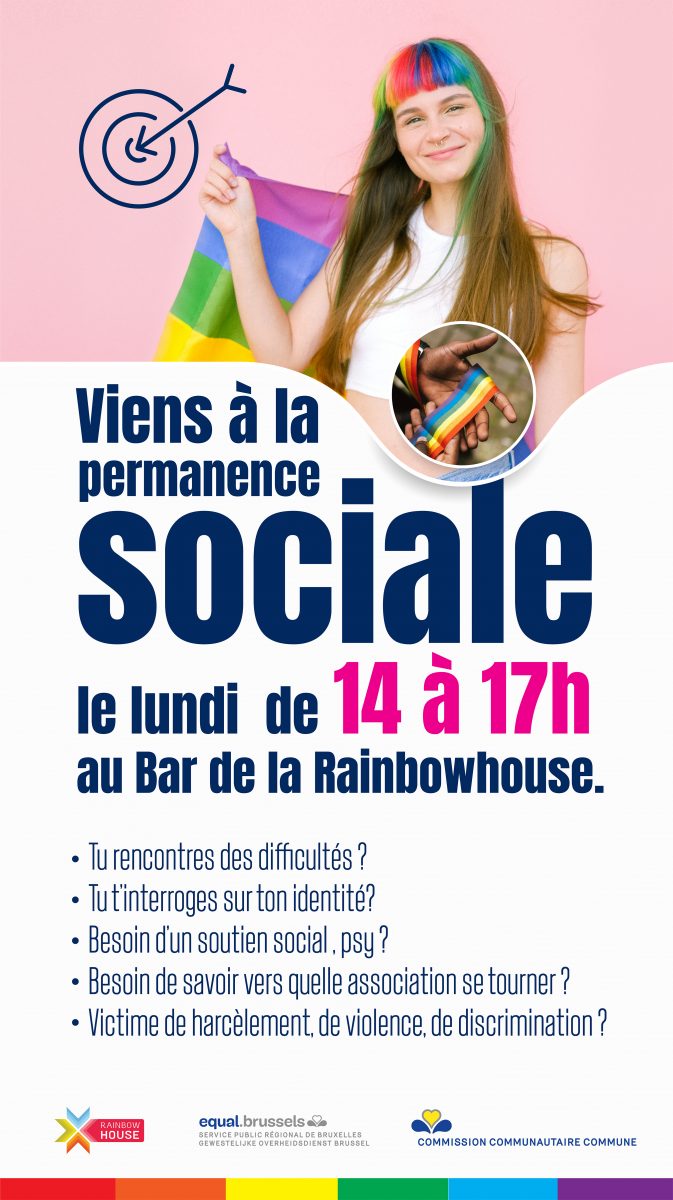 Social Daycare Service
RainbowHouse14/03/2023
14:00 > 17:00
Monday 13 March 2023
Every Monday from 2 to 5 p.m., the RainbowHouse bar hosts a social service that is open to everyone.
Our team welcomes you so you can discuss the problems you are facing, give you resources and refer you to people who can help you.
If you are a victim of violence, need support or cannot find answers to your questions, the social permanence can help you.