Calendar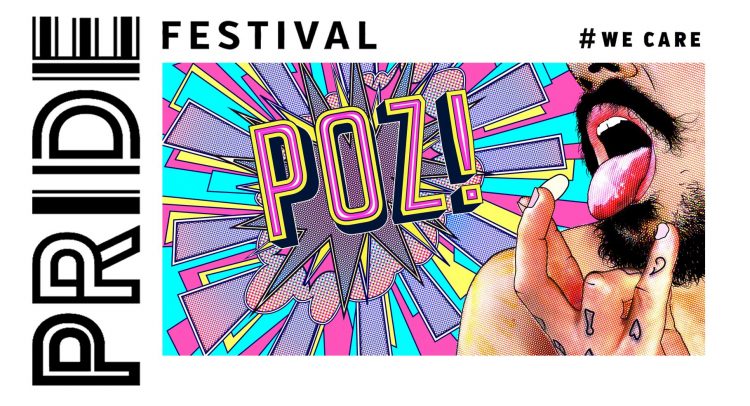 POZ! ☆ PrideFestival
Beursschouwburg
20:00 > 23:00
Wednesday 16 September 2020
The performance is an initiative by the collective Vitamina with the artist Matteo Sedda. Alessandra Ferreri, Matteo Sedda and Joshua Vanhaverbeke created Vitamina in 2018. Their theoretical and practical experiments involve a common and thorough research of the body. Alessandra Ferreri, during her university studies, immersed herself in Gilles Deleuze's reflections, notably around the "body without organs" and chose to question the limits of the body between eroticism and pornography on stage. Matteo Sedda discovers and pushes back his limits on stage, thanks in particular to the teachings of Jan Fabre and Enzo Cosimi, as well as exploring the duality of masculinity/femininity in the performative body. Joshua Vanhaverbeke focuses on how sound and light can become flesh and move through space. All three artists define performance as a means to "capture" the truth of the body in the moment, right now. The body is for them an active producer of social and political artistic practices (contacts: collettivovitamina@gmail.com).
============================
* Accessibilité / Toegankelijkheid / Accessibility
FR// Accessibilité pour les personnes à mobilité réduite . Cette année, nous mettons en place un système de "buddies" pour les personnes qui souhaiteraient être accompagnées par un.e bénévole, plus d'informations sur http://rainbowhouse.be/fr/projet/pridefestival/.
NL // Dit heeft te maken met de bereikbaarheid voor personen met een beperkte mobiliteit . Dit jaar, zetten we een systeem van "buddies" op poten voor wie graag begeleiding krijgt van een vrijwilliger. Meer info op http://rainbowhouse.be/nl/projet/pride-festival/
EN // Accessibility for people with reduced mobility . This year, we are setting up a system of "buddies" for people who would like to be accompanied by a volunteer, more information on http://rainbowhouse.be/en/projet/pride-festival-2/
====================================
Disclaimer COVID19:
FR // Toutes les activités du PrideFestival sont encore susceptibles de changer. Tous les changements seront communiqués sur les événements Facebook, ainsi que sur le site internet de la RainbowHouse.
NL // Alle PrideFestival activiteiten zijn nog steeds aan verandering onderhevig. Alle wijzigingen zullen worden gecommuniceerd op de Facebook-evenementen, evenals op de RainbowHouse-website.
EN // All PrideFestival activities are still subject to change. All changes will be communicated on the Facebook events, as well as on the RainbowHouse website.
In connection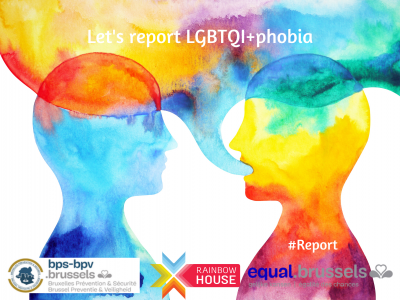 Let's report LGBTQI+phobia
Brussels Prevention & Security and the Brussels Regional Public Service (equal.brussels) together with RainbowHouse Brussels are conducting a data collection...
publié le 29 September 2017
---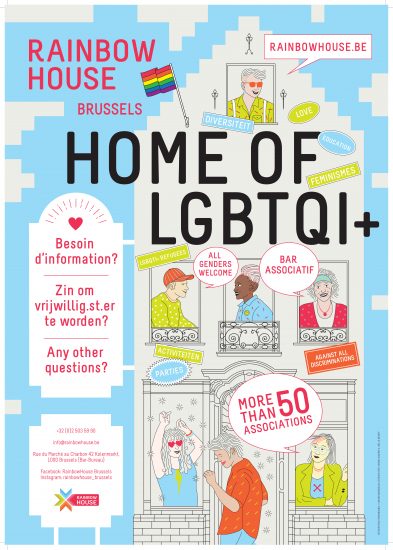 Take part in our communication survey
Because you are important ! RainbowHouse launches its first communication survey with the goal of optimizing the diffusion of information...
publié le 29 September 2017
---