Calendar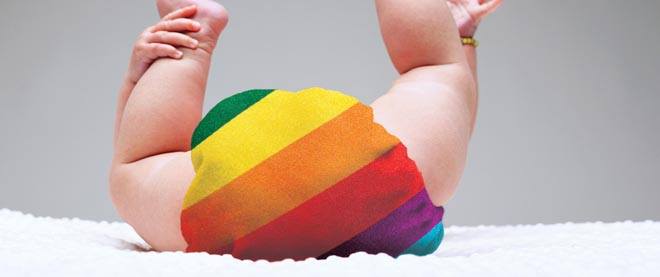 Devenir parent, oui! Mais comment?
Homoparentalités
RainbowHouse Brussels
19:00
Thursday 19 April 2018
Voici une activité à destination des personnes LGBT ayant le projet de devenir parent.e.s!
(La soirée est ouverte à tou.te.s, précisions ci-dessous).
/! Inscription obligatoire => https://goo.gl/forms/60xLliVFjXOmrjxQ2
Les chemins vers la parentalité lorsqu'on est homo sont multiples… et le jeudi 19 avril, nous vous proposons de rencontrer des membres de l'asbl devenus parent.e.s et leurs parcours variés.
Au "menu" de la soirée:
adoption, gestation pour autrui, famille d'accueil, coparentalité (ou PMA en fonction des témoins disponibles).
Nous pensons qu'une information globale peut être enrichissante pour tout le monde, c'est pourquoi chaque témoignage sera présenté à tou.te.s les participant.e.s de la soirée, de manière succincte dans un premier temps.
Par la suite et en fonction des personnes présentes, nous organiserons des petits groupes liés à chaque voie de parentalité, en fonction des intérêts exprimés par les participant.e.s.
Accueil dès 19h00 au bar de la Rainbowhouse.
20h00-20h30: témoignages 1 et 2
20h30-21h00: témoignages 3 et 4
21h00-22h00: répartition en sous-groupes en fonction des besoins exprimés sur place.
Participation financière:
– Membres de l'ASBL (en ordre de cotisation): gratuit
– Non-membres:
>>> 5€/pers. sans affiliation (à régler sur place)
.
/! Inscription obligatoire => https://goo.gl/forms/60xLliVFjXOmrjxQ2
Le bar de la Rainbowhouse sera accessible durant la soirée.
In connection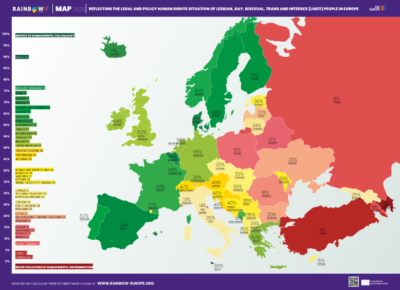 ILGA Report: How to interpret the data?
The ILGA report was released almost two weeks ago. It has been quoted many times during the official speeches at...
publié le 29 September 2017
---