In the picture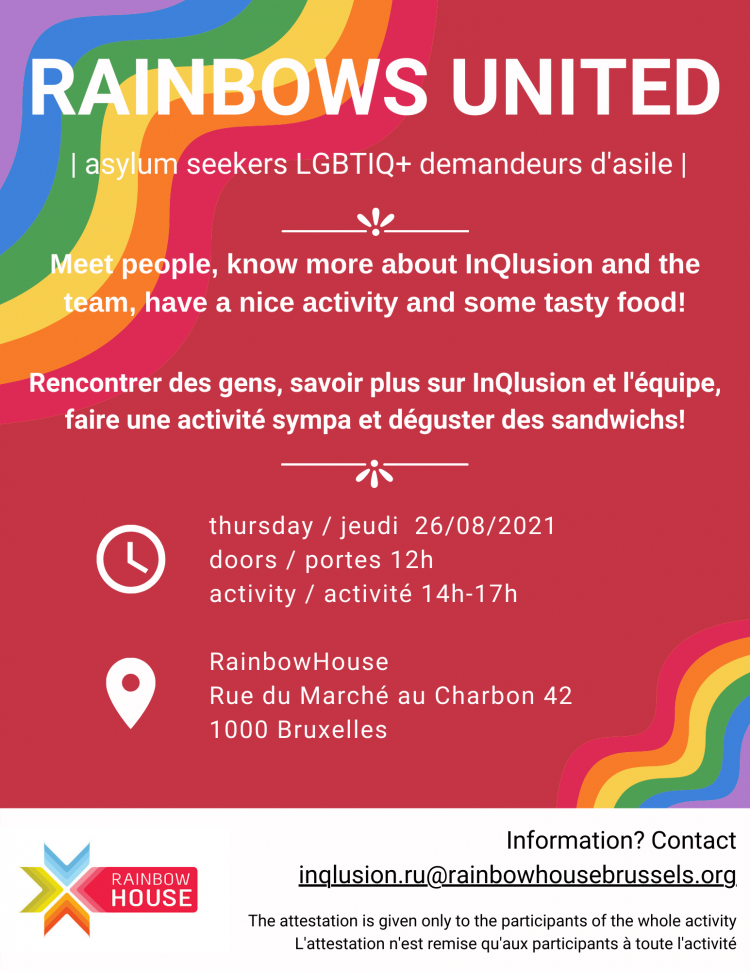 Rainbows United is back
published on 18 June 2021
Hey there! We have some good news for you !
We will organize the Rainbow United meetings again! Rainbow United are nice shared moments, only for asylum seekers. During the activities and workshops, you will have the space to express yourself and to meet other queer people from many different countries in the world.
Interested? Apply for one of the 12 groups. There are only 10 places per group. When: start on the 1 of July 
Where: at the Rainbow House (Rue du marché au charbon 42, 1000 bruxelles) Close to central station!
Languages: french and english (we are considering spanish speakers groups). If you don't speak any of these two languages, we can look for a translator (depending of the language you speak).
Interested? Sign up to one of the 12 groups (limited to 10 people per group) by contacting us: email us at inqlusion.ru@rainbowhouse.be or call 0491/ 611/ 866
Looking forward to meet you!