In the picture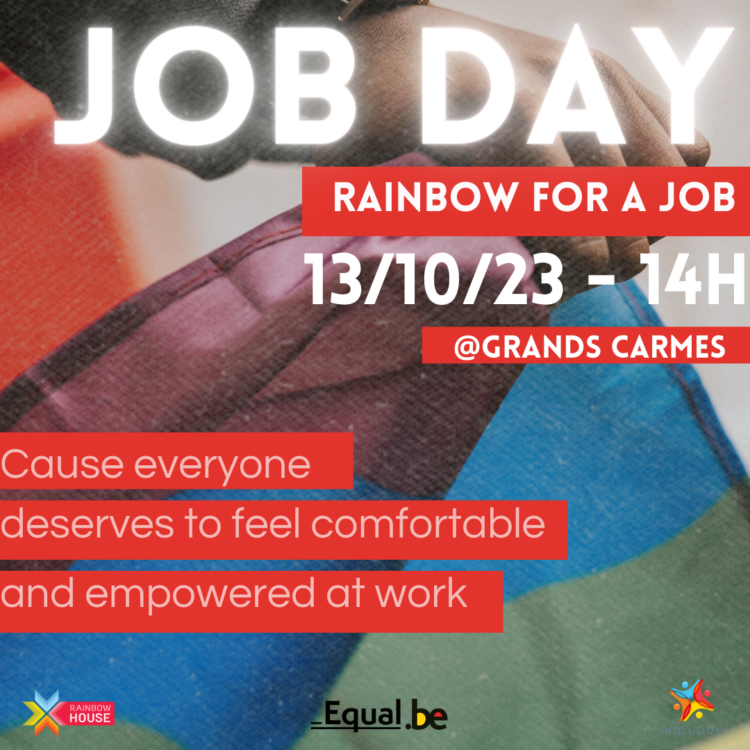 JOB DAY LGBTQIA+ Rainbow For A Job
published on 17 October 2023
Update: Rainbow for a Job thanks all the people who visited us on Friday, October 13th during our second edition, and we also thank the companies that participated in our event.
A special thank you for your presence:
British Embassy and diplomatic missions of the United Kingdom.
Page Group.
Workingfor.be – SPF Strategy and Support.