In the picture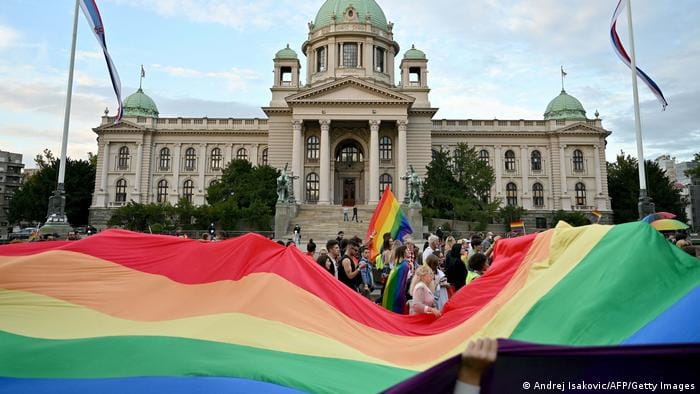 𝗖𝗢𝗠𝗠𝗨𝗡𝗜𝗖𝗔𝗧𝗜𝗢𝗡 𝗘𝗨𝗥𝗢𝗣𝗥𝗜𝗗𝗘 𝗕𝗘𝗟𝗚𝗥𝗔𝗗𝗘
published on 17 September 2022
𝗖𝗢𝗠𝗠𝗨𝗡𝗜𝗖𝗔𝗧𝗜𝗢𝗡
RainbowHouse Brussels
would like to support the thousands of LGBTQIA+ activists who will march through the streets of the Serbian capital on the occasion of Europride.. We are particularly concerned about the Serbian president's call for a ban and demonstrations against
European Pride Organisers Association
.
As a Brussels-based federation, we must react and appeal to the European Court to ensure that the European Convention on Human Rights is respected. Today we observe that the safety, freedoms and rights of LGBTQIA+ people are being questioned in several states in Europe. At a time of economic, social and environmental crisis we call on states to stand by their citizens and protect minorities from hate speech and violence.
Our federation joins the messages of
ILGA World
ILGA-Europe
and
European Pride Organisers Association
. We are convinced that the authorities in Belgrade will stand by the Pride organisers. They have demonstrated over the past 8 years that this march is safe and peaceful. We will denounce and fight here in Belgium and in the world against the speeches used by authorities and states to discredit our demonstrations.
RainbowHouse Brussels stands by the participants, the local associations and the EuroPride organisation.