Calendar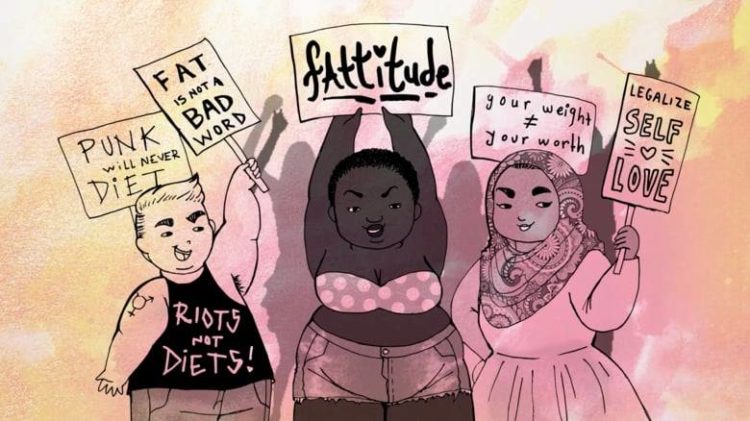 ▶ Screening: "Fattitude" ✇ 08/03/19 >> 21h >> (USA – 2017 – 87min – EN + EN subtitles)
Lollepot room, rue de la Chaufferette 3, 1000 Bruxelles
21:00 > 23:00
Friday 08 March 2019 >
Friday 08 March 2019
Fattitude is a documentary film by Lindsey Averill and Viridiana Lieberman. The movie is about fat discrimination and its main objective is to inform people about the harsh and very real realities of fat shaming and fat hatred – to expose how fat hatred permeates our popular culture, spreading the message that fat is bad and in turn forwarding the idea that being cruel, unkind or downright unjust to a fat person is acceptable behavior. And then, to inspire change.
In collaboration with Fat Positivity Belgium.
Presentation of Fat Positivity Belgium before the screening, and discussion after.
***
Infos:
@ RainbowHouse Brussels, Lollepot room, rue de la Chaufferette 3, 1000 Bruxelles
3€ (inclus: un ticket-boisson de 2€)
Sans réservation
Les projections commencent 20 minutes après le début de la séance.
Bar sur place
L'event Facebook : https://www.facebook.com/events/970946893111115/