Calendar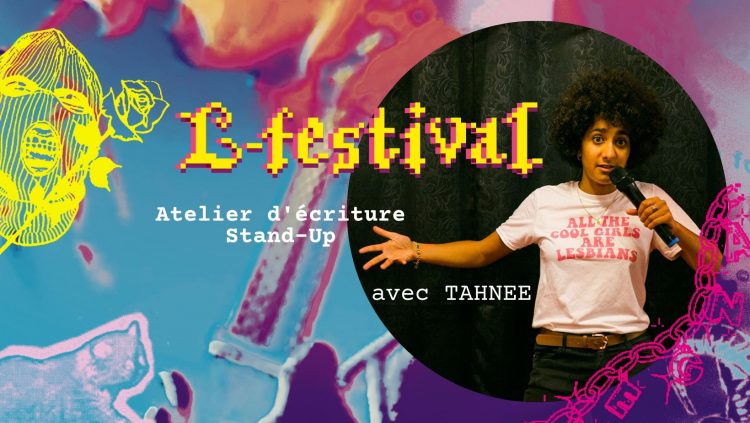 Stand-up workshop with Tahnee ★ L-FESTIVAL 2021
Cabaret Mademoiselle
15:30 > 18:00
Sunday 28 November 2021
Hey you! You make your friends laugh and everyone tells you to try stand-up comedy?
Do you have notes full of jokes or anecdotes on your phone but you don't know how to use them or organize them?
Want to perfect your style?
> The comedian TAHNEE proposes a stand-up writing workshop during the L-Festival on Sunday November 28th from 3:30 pm to 6 pm to help or teach you how to write jokes in a benevolent way and, if possible, without oppressive springs.
Come with your notebook, your pen and your good mood!
L-Festival is a lesbian, bi, trans and feminist festival organized by RainbowHouse Brussels.
Supported by: Equal, City of Brussels, Wallonia-Brussels Federation, COCOF.