Calendar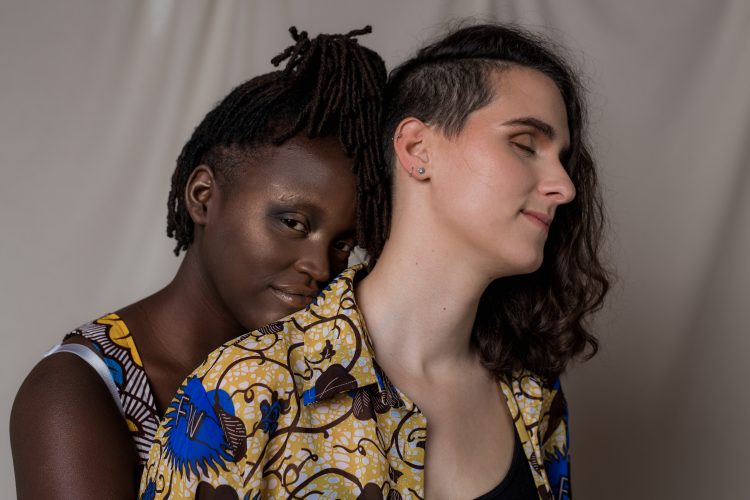 Opening of the photographic exhibition "Inverties – Love between women".// Lesborama* 2020
Bar- RainbowHouse
19:00
Wednesday 04 March 2020
For the Opening of its lesbian, bi, trans and feminist film festival Lesborama*, the RainbowHouse is pleased to host the exhibition "Inverties" – Love between Women, itself linked to the world of cinema… as it is taken from the 2nd season of the web series "La Théorie du Y".
"Inverties" shows 11 women who love women, through their portraits, each accompanied by an interview to be discovered on site.
This exhibition wants to celebrate the beauty and the glowing and inspiring faces of those who are still too little present in the public space. They tell us about their best-kept secret: their sexuality. "Two women don't really make love! ", " For you, it's the scissor position, right? ", " Who plays the man? ", " You must have a drawer full of dildos! " are all comments and misconceptions that they hear over and over again.
11 women speak up to unveil their intimacy. Why is their sexuality so little known and surrounded by prejudice? Who do we identify with when we discover that we love women? And what if, in the end, the best thing is not to have any ideas so that we can imagine things together? They share their pride, their sadness, their questions, their convictions. Love, orientation, first time, masturbation, feminism, pornography, clichés, attraction… are all themes that they approach without modesty but with humour and poetry.
The "Inverties" project was born as part of the 2nd season of the web series La théorie du Y – RTBF. The main character realizes this project in the serie. Directors Caroline Taillet and Martin Landmeters called upon photographer Ophélie Longuépée to bring the artistic project to life in reality.
QR codes will allow you to hear the words of these women in 4 to 6 minute interviews. Just pick up your phone, put on your earphones, and you will meet them!
> RainbowHouse Brussels, Rue du Marché au Charbon 42, 1000 Brussels
From March 4th to May 2nd included (Free admission)
Opening hours: (coming soon)
Production RTBF & Narrativ Nation
Link of the event: https://www.facebook.com/events/168972337693961/