Calendar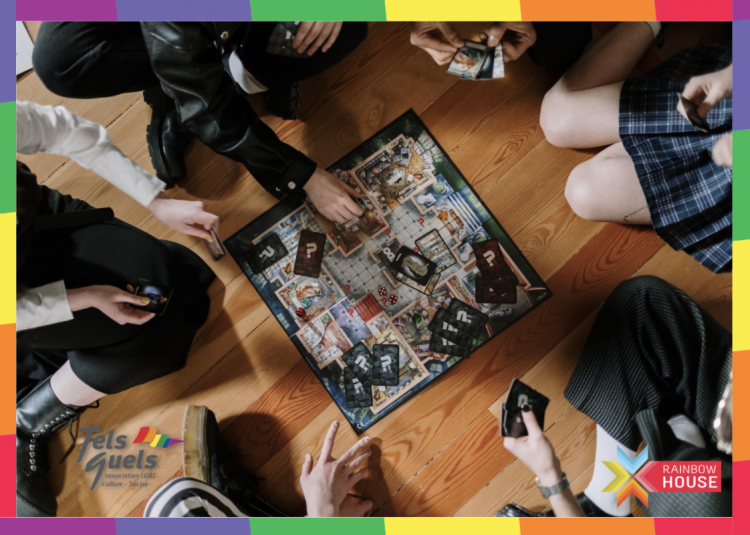 Board games evening – with Tels Quels
Tels Quels
Rainbow House
18:30 > 23:00
Sunday 26 June 2022
Like every last Sunday of the month, join Tels Quels at the Rainbow House for their board game night!
In a friendly but competitive spirit, without money but with the help of chips, the Tels Quels organizes since 2012 a Texas Hold'em Poker tournament. Monthly tournament, but also annual thanks to a gain of points, according to the place obtained in each tournament during the 12 months of the year, which consecrates a great winner.
Specifically, we limit the number of players to 18 divided into 3 tables. The blinds increase every 30 minutes and the tables decrease by eliminating the losers. The rules of the game are available on request. For the sake of fairness, we ask that registrants have a minimum of knowledge and/or experience of the game. If needed, and by appointment 1 hour before the start, we can give you a lesson or a quick refresher.
We will offer you a large choice of games for all tastes! We will also offer you the possibility to have a snack with delicious croque-monsieur.