In the picture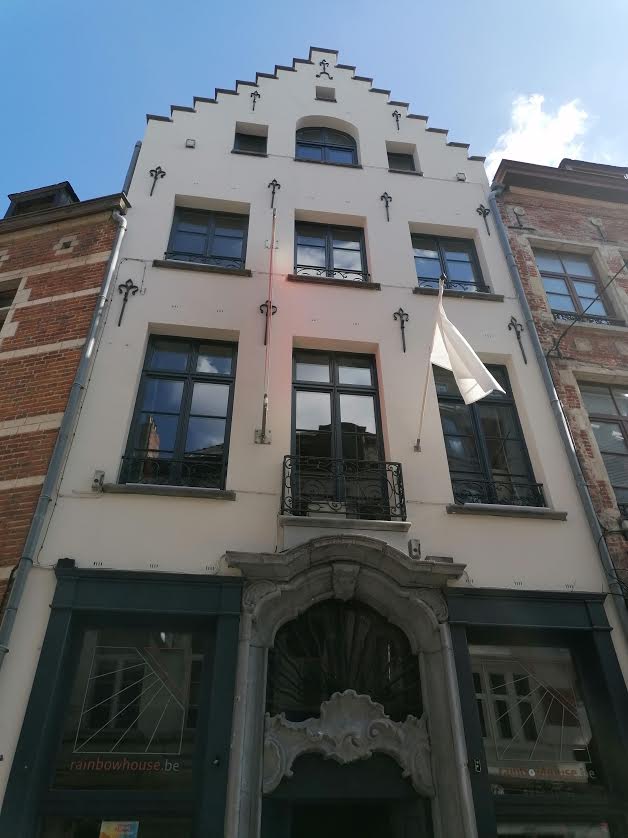 Press release: the RainbowHouse stands with undocumented migrants!!
published on 19 July 2021
Enough, regularize! RainbowHouse Brussels interconnected and standing with the undocumented!
Our world is changing, our cities and countryside are changing too. We are not blind to the plight of undocumented migrants. These same people who have left their country sometimes for war, sometimes for a good life, sometimes for their sexual orientation, their gender identity, soon it will be for climatic reasons that await us. To survive. Going on hunger strike, going on thirst strike, is not a symbolic gesture: it is a cry of distress to which our elected representatives and governments must give an adequate response now.
In Belgium today, our leaders have often acted in a hurry, in an emergency. The social emergency, the climate emergency, the health emergency. Today, we, the Brussels LGBTQIA+ associations, are uniting to prevent this tragedy from happening. It is time for our leaders to stop this bad scenario. You are afraid: enough is enough, regularise!
RainbowHouse Brussels has always promoted and will continue to promote an inclusive society. It will continue to fight for every human being, here in Brussels but also in Wallonia, Flanders, Europe and the world. We act every day, with "InQlusion", in order to accompany asylum seekers, people with a migration background and refugees towards the fundamental rights that should be theirs, here, in Brussels and everywhere else.
So many tragedies affect us, individually or collectively. Everything is interconnected and mobilisation must overcome indifference. It is a question of human lives. In the Beguinage Church as in the Mediterranean, people are dying for papers.
We will hold a minute's silence on Tuesday to reflect and pay tribute to the dead.
We will also make a minute's noise on Wednesday, to help prevent others.
Having papers means having an identity. It means being able to use your knowledge, skills and qualifications to serve your country (for example, in understaffed emergency and health services when dealing with a pandemic or floods).
At the RainbowHouse, all this week, a flag will float in the air. It will be white. The flag of life, hope and solidarity.
Let's make donations for the flooded, sign petitions for the undocumented, do everything for life and dignity. It's urgent.
To be LGBTQI+ is to be Brussels, Flemish, Walloon, undocumented,…
Everything is interconnected.
www.wearebelgiumtoo.be
The Rainbowhouse