Calendar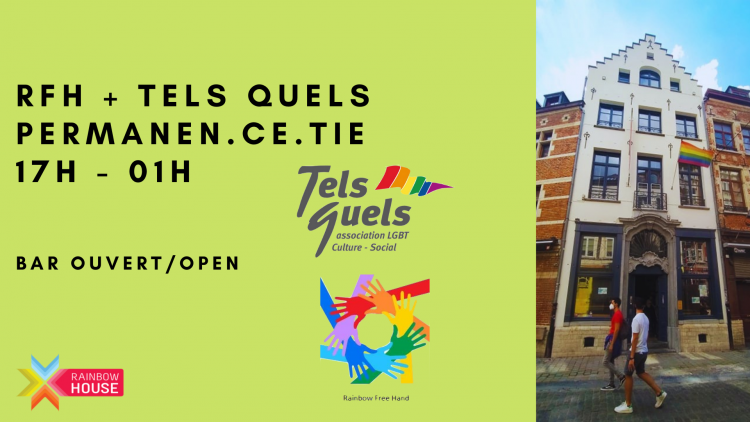 PERMANEN.CE.TIE RFH & Tels Quels
Tels Quels
Private: Rainbow Free Hand
RainbowHouse
17:00 > 01:00
Friday 08 October 2021
Friday 07/10 at 17:00 Rainbow Free Hand and Tels Quels will open the RainbowHouse bar! Do you want to forget all your worries and just enjoy a nice evening? Then be sure to swing by!
Rainbow Free Hand (R.F.H.) is an association of volunteers dedicated to the evolution of the RainbowHouse and its member associations.
Tels Quels is a lesbian, gay, bisexual and transgender association, founded by LGBT-persons, whose goals are to welcome, listen, inform, guide, or help to blossom each person who has a slight or big interest in homosexuality, in his/her sexual orientation or gender identity.