Calendar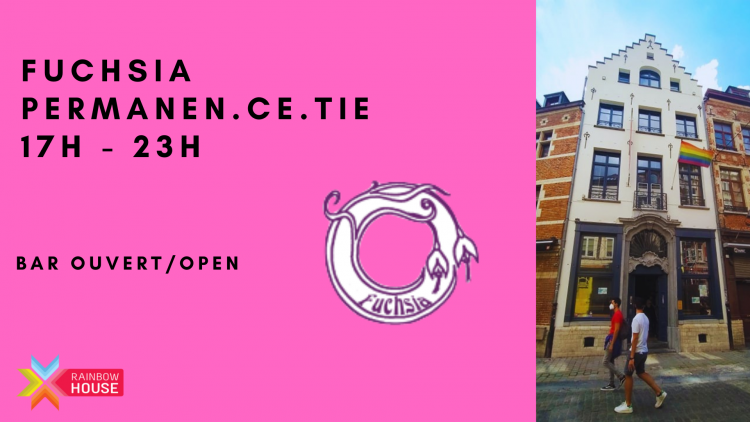 Permanen.ce.tie Fuchsia!
Fuchsia
RainbowHouse
17:00 > 23:00
Wednesday 17 November 2021
Today at 17:00 Fuchsia will open the RainbowHouse bar! Do you want a fun evening full of enthusiasm? Then come to the RainbowHouse bar! We welcome you with open arms.
Fuchsia is not only the sissy amongst the flowers but also the name of a dazzling, Brussels, Flemish, lesbian group.
In connection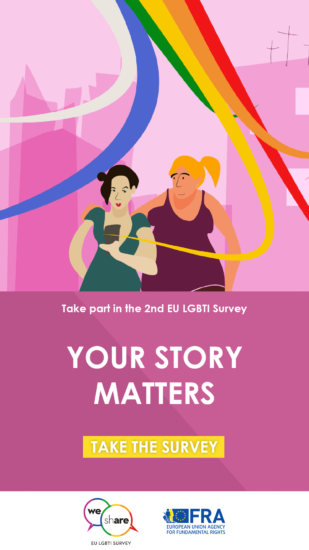 YOUR STORY MATTERS!
Besides occasional news reports about discrimination against lesbian, gay, bisexual, trans and intersex (LGBTI) people, there is very little comparable...
publié le 29 September 2017
---