Calendar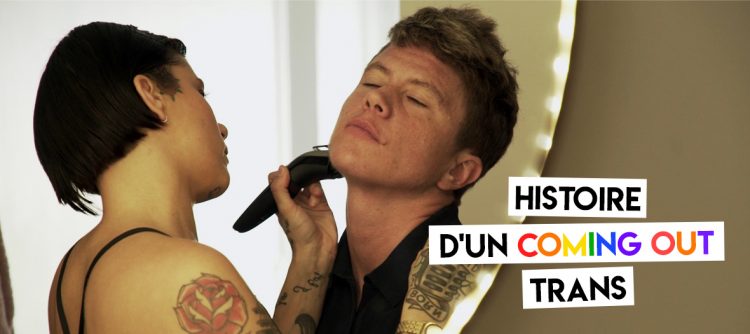 Opening screening: "Ocean" in the presence of the director // Lesborama* 2020
Cinéma Palace - Boulevard Anspach 85, 1000 Bruxelles
21:00
Wednesday 04 March 2020
The lesbian, bis, trans and feminist film festival Lesborama* invites you to its opening session: "Ocean", in the presence of the director Océan. The screening will be presented by Océan, and followed by Q&A with the audience.
The queer choir Sing Out Brussels will give us the pleasure of an opening performance.
The documentary "Océan" is the intimate self-portrait of a trans man that people have known until then as the artist of Océanerosemarie, a humorist and true French lesbian icon since his first show in 2009, "La Lesbienne Invisible".
Finally ready to face the social gaze, in May 2018, Océan decided to come out, change gender and assert himself as he is: a trans man. Afraid of other people's gaze, afraid to distance himself from those close to him, afraid to see his status as an artist evolve, but also very impatient and happy to live this immense experience. How will Océan go through all the physical, psychological and sentimental stages of this transition?
Here we are, the day he announces to his family that they should no longer say "her" when talking about him. We are also there for the first testosterone shot and the following ones. The appointments with the surgeon, the surgery… We get to see his friends' reactions, his mother's reactions. His love life, too.
In collaboration with Genres Pluriels > www.genrespluriels.be
Genres Pluriels is an association that works to support, make known, raise awareness, increase the rights and fight against discrimination of transgender people, people experiencing gender diversity and intersex people.
With the support of the Equality Cell of the City of Brussels.
Tickets : https://tickets.cinema-palace.be/Film/822?
Link of the event: https://www.facebook.com/events/168972337693961/
In connection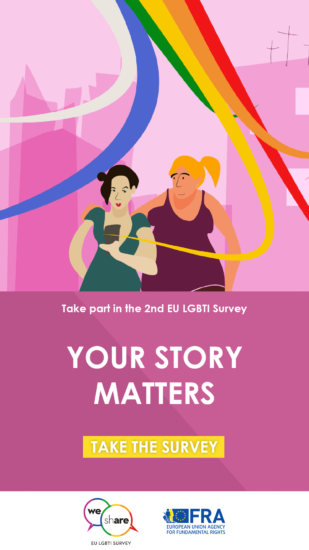 YOUR STORY MATTERS!
Besides occasional news reports about discrimination against lesbian, gay, bisexual, trans and intersex (LGBTI) people, there is very little comparable...
publié le 29 September 2017
---