Calendar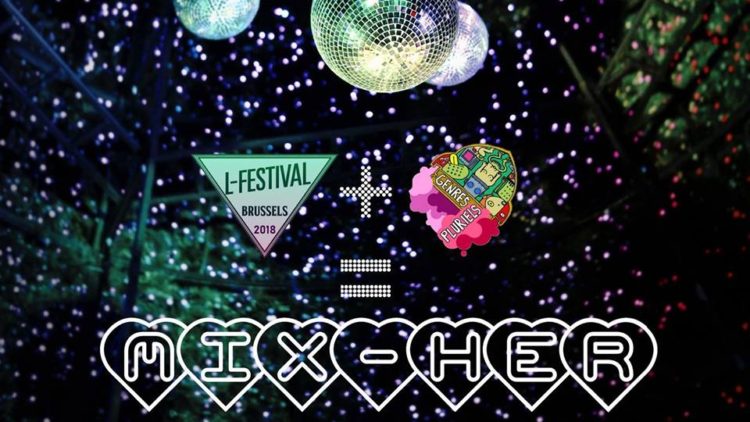 Mix-Her Party // L-Festival
Genres Pluriels
RainbowHouse Brussels - Salle Lollepot - Rue de la Chaufferette 3
19:30
Saturday 24 November 2018
For the first time L-Festival and Tous les Genres sont dans la Culture festival have a partnership to create an exceptional party.
> L-Festival is a festival for women, lesbians, bi, et trans organized by Rainbowhouse.
> Tous les Genres sont dans la Culture festival : it's the festival of "Genres Pluriels" an association created by and for trans, non-binary, intersex and genderfluid people.
>> MIX-HER is a pretty mix of all of this!
19:30 : Open doors
20:00 : Free drink and fingerfood by Genres Pluriels to celebrate the 10 years of the festival.
+ acoustic gig of So (ex Who's the man)
21:00 : Open Mic! Express your identities! (5 min for everyone who wants to express in a language of your choice.)
Inscriptions/ registries by mail at :
festival@genrespluriels.be or on the spot this day between 19:30 and 21:00.
Passage by registration order.
22:00 DJ Clem (Trash Croutes )
0:00 DJ to be confirmed
2:00 end
FREE
Open to everyone !
Dresscode: respectful behavior for all the identities, gender expressions, sexual orientations.
No intrusive questions, right use of the pronoms for and about the people you meet.
And of course ; good mood !
>> L-Festival full-program:
https://www.facebook.com/LFestivalBrussels/events/
L-Festival is a lesbian, bi, trans and feminist festival organized by RainbowHouse Brussels.