Calendar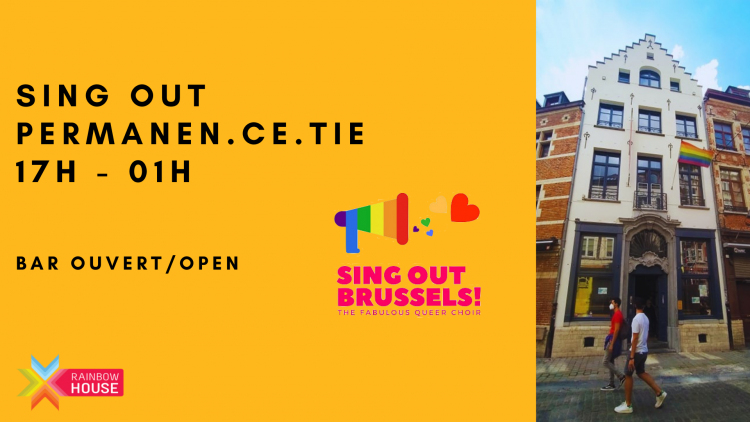 Bar open!
Sing Out Brussels
RainbowHouse
17:00 > 01:00
Saturday 04 September 2021
Today, 17h Sing Out will be at the Rainbowhouse bar! Fancy having some fun before you go back to work? RainbowHouse bar is open!
SING OUT BRUSSELS! (The Fabulous Queer Choir) brings together friends who are passionate about singing and who love freedom. Under the direction of our choirmaster Emily Allison, we rehearse every Wednesday evening in an atmosphere that combines the pleasure of being together, pride in being oneself and caring.