In the picture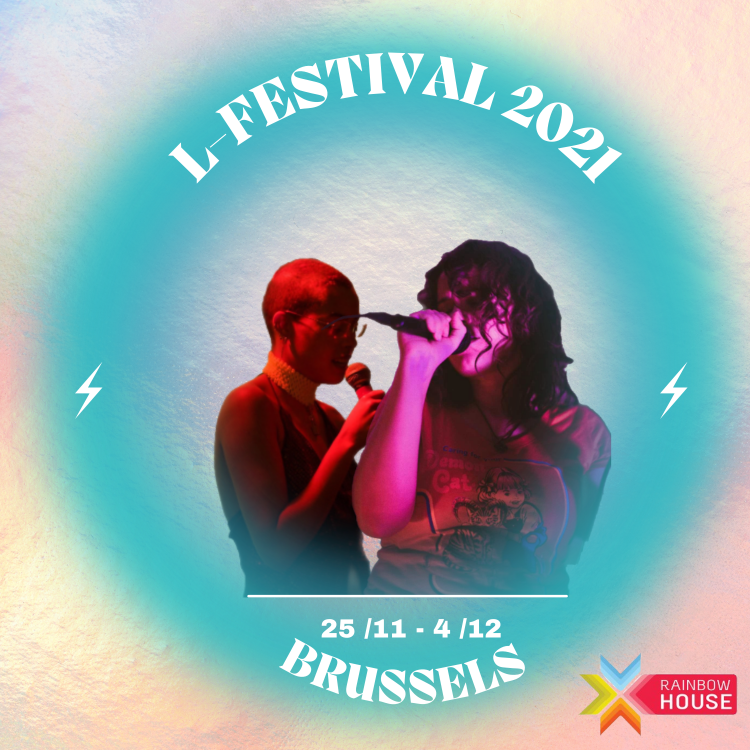 Call for projets L-festival
published on 14 July 2021
From 25 November to 4 December 2021, the L-Festival, the lesbian, bi, trans and feminist event of the RainbowHouse Brussels, will be in its 9th edition.
And we hope with all our little queer hearts that it can take place in person, and that it will be the occasion of a joyful reunion, long awaited.
Part of the L-Festival programme is developed internally with the associations of the RainbowHouse umbrella… and the other part is open to external partners, activists, artists, collectives or individuals.
Exhibition, workshop, concert, show, stand up, conference, sport or cultural activity, debate… All kinds are welcome, sky is the limit!
To get a better idea of what the L-Festival is all about, a nice video recap of the 2019 edition, by the talented Elisa Vdk: https://www.facebook.com/watch/?v=794087931057533
Send us your application to delphine@rainbowhouse.be until 16/08/21 specifying:
– The type of your event (exhibition, show, performance, conference, workshop, evening, concert, fun, educational, interactive, activist activity,…)
– Any visuals or documents you may have
– Its technical requirements
– Its name, the description of its content, the language (FR/NL/EN…)
– Its link with our festival and the values of the RainbowHouse (www.rainbowhouse.be)
– A presentation of its representatives, as well as their contact details.