Calendar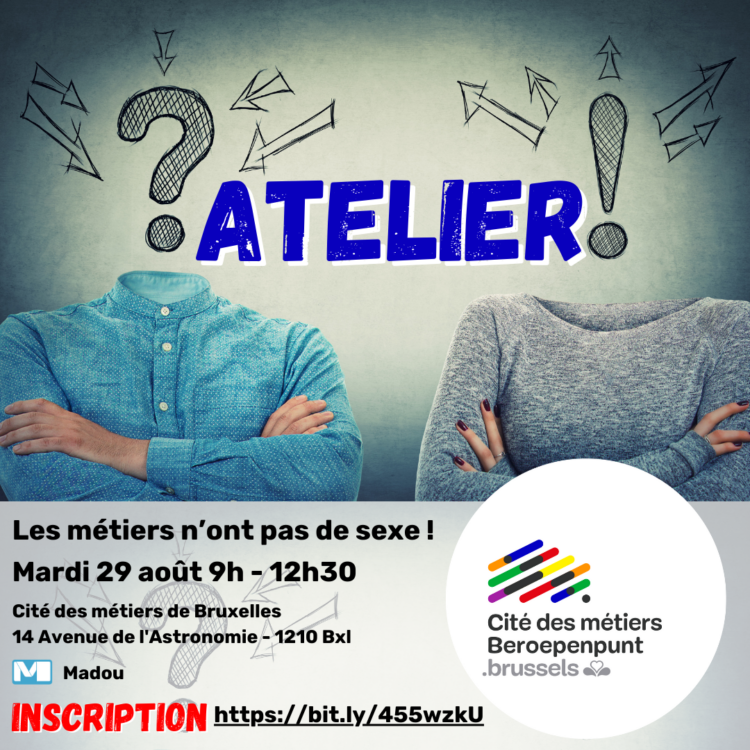 Workshop : Jobs have no sex !
Cité des Métiers de Bruxelles
09:00 > 12:30
Tuesday 29 August 2023
Man, Woman, whatever! When it comes to reorienting yourself, you shouldn't limit yourself…
Do traditional gender roles and expectations impact our decision-making and professional choices?
Throughout history, traditional gender roles and expectations have unequally influenced the professional choices of men and women. This problem affects the population transversally, however within our community, it is added to problems such as discrimination and the absence of SAFE spaces in the professional field.
La Cité des métiers, partner of Rainbow for a Job (the socio-professional integration project of the RBH), invites our community to participate in its workshop "Les métiers n'ont pas de sexe", which will be held on August 29.
Register online for free and let's discuss the role of gender in our professional decision-making!