Calendar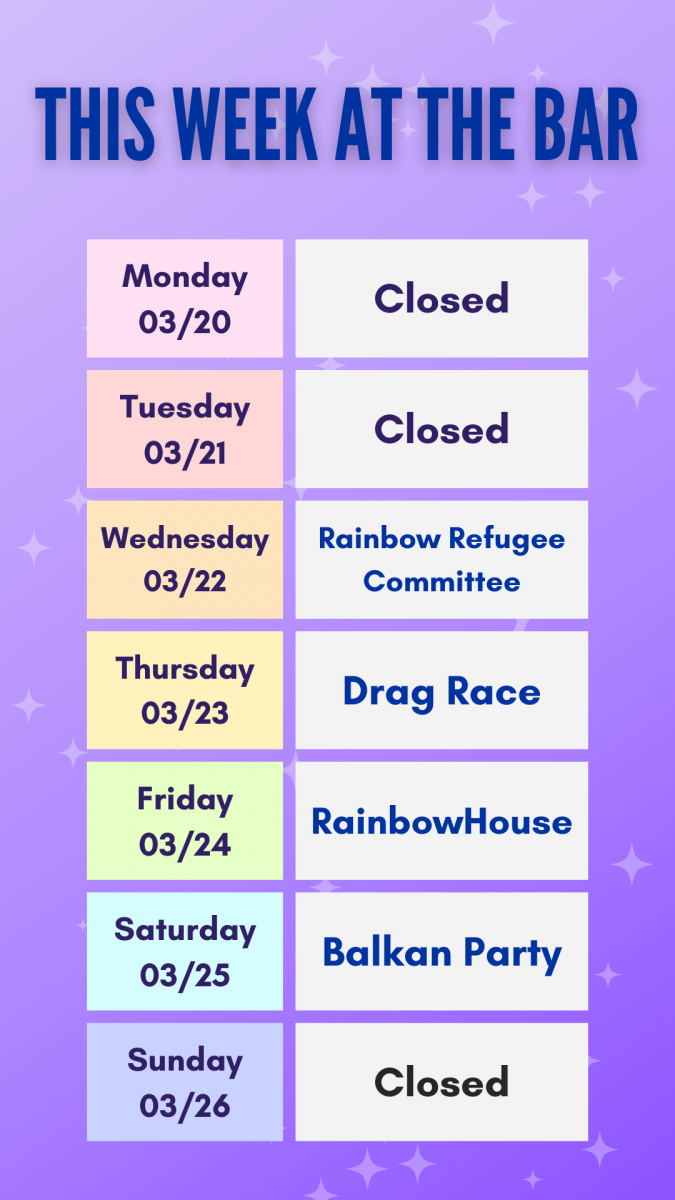 This week at the RainbowHouse Bar
RainbowHouse
Wednesday 22 March 2023 >
Sunday 26 March 2023
This week at the RainbowHouse bar! 🌼
Wednesday, March 22: The bar will be hosted by @rainbowrefugeecommittee (the committee created for and by LGBTQIA+ people who have experienced forced migration ) 💖
Thursday, March 23: We're bringing you the latest episode of Drag Race Belgium to watch. We'll kick things off with a performance by @miss_bear_2023 at 7:30pm!
Friday, March 24: The RainbowHouse invites you to start your weekend with a DJ set that will get you moving from 10pm to 1am. 💃🏾@danii_blitz
Saturday March 25: It's @balkanlgbtqia's turn to make you dance to Balkan music!