Calendar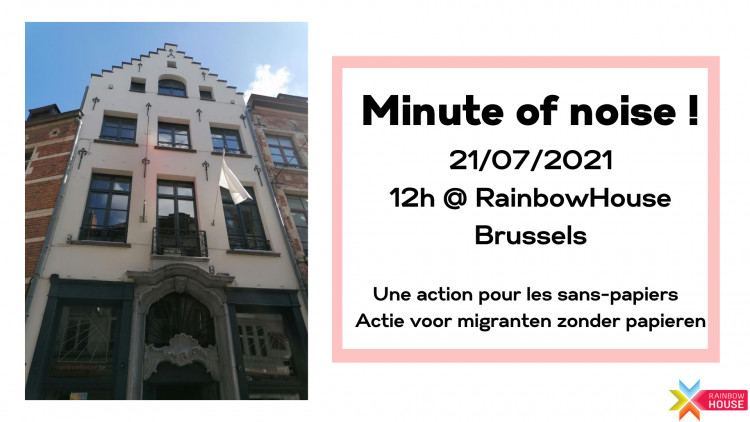 Minute of Noise ! In support of undocumented people
RainbowHouse Brussels
Wednesday 21 July 2021
Regularise undocumented migrants!
In support of undocumented migrants, we are organising two actions on Tuesday 20 and Wednesday 21 July. On Tuesday we propose a minute of silence to reflect and pay tribute to the dead (individually). The following day, RainbowHouse is also organising a minute's silence, this time collectively. We invite the LGBTQI+ community and allies to join us at the RainbowHouse, rue du marché au charbon 42, this Wednesday 21 July at noon. Let's make some noise for the regularisation of undocumented migrants!
Bring your instruments, your pots and pans… anything that can make noise!
Facebook: https://www.facebook.com/events/551603042934991