Calendar

LGBTQI+ Memory
Salle Lollepot - 3, rue de la Chaufferette, 1000 Bruxelles.
19:00 > 22:30
Monday 23 September 2019
Suzan Daniel Fond organiseert een infoavond om ons te helpen al het materiaal, flyers, gadgets en of digitale bestanden te beheren en te archiveren. 
Zodat ons geheugen niet verloren gaat. Daarom hebben we Het Fonds Suzan Daniel uitgenodigd om ons daarbij te helpen. 
Al ruim 20 jaar streeft Het Fonds Suzan Daniel ernaar zoveel mogelijk van ons LGBTQI erfgoed te verzamelen en, met oog voor de privacybescherming, ter beschikking te stellen van geïnteresseerden.  Momenteel beheert het Fonds een collectie van zowat 450 lopende meter: boeken, tijdschriften, affiches, gadgets én tientallen archiefbestanden van individuen, ondernemingen en verenigingen.  
Vanzelfsprekend is het Fonds zeker ook geïnteresseerd in de archieven van de bij het Rainbowhouse aangesloten groepen.
Op 23 september 2019 zal heel concreet, en met visuele ondersteuning, worden uitgelegd hoe het Fonds werkt, waarin het allemaal is geïnteresseerd, en hoe jullie delen van het papieren en/of digitale verenigingsarchief kunnen overdragen, zodat die ook in de toekomst kunnen blijven getuigen.
Deze avond gaat door in het RainbowHouse op Maandag 23 september 2019 om 19 uur in de Lollepot. Hopelijk kan iemand van jullie organisatie zich vrijmaken in het belang van onze geschiedenis.
In connection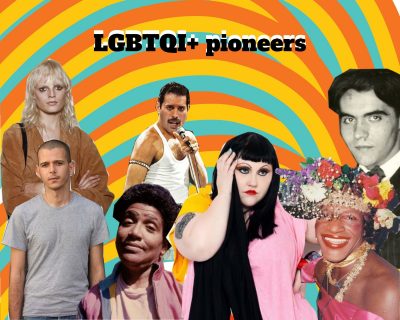 LGBTQI+ pioneers in the spotlight
Since the 18th of January 2020, the rooms of the RainbowHouse have been named after 7 important LGBTQI+ icons. The...
publié le 29 September 2017
---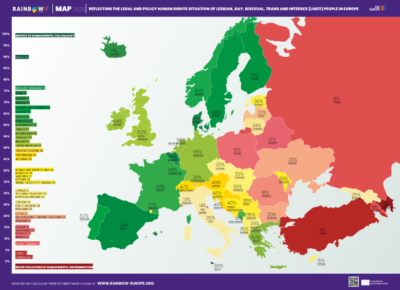 ILGA Report: How to interpret the data?
The ILGA report was released almost two weeks ago. It has been quoted many times during the official speeches at...
publié le 29 September 2017
---