Calendar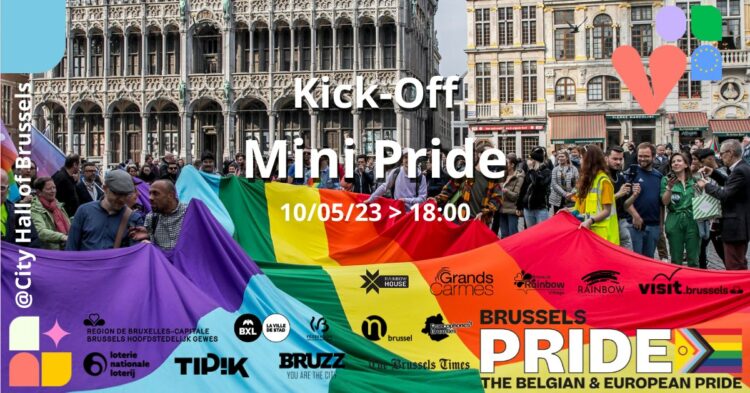 Kick-Off Mini Pride
RainbowHouse
Wednesday 10 May 2023
Get in the mood for Brussels Pride already!
Let's toast to Pride during the Brussels Pride Kick-Off from 10 May to 20 May 2023 under the theme of "Protect The Protest"!
The LGBTQIA+ associations, federations, visit.brussels, the partners of Brussels Pride and the College and City Council of the City of Brussels invite you to celebrate the opening 10 days of demands and festivities.
After the reception, we invite you to join us in carrying the big rainbow flag through the streets of Brussels. We will pass by Manneken Pis dressed for the occasion in its Pride costume with a stop at Grands Carmes. The marc will then continue through the Rainbow Village (Quartier Saint-Jacques) and end at the RainbowHouse Brussels
All information about the Kick-Off 2023
17:00 : Reception, speeches and performance of the Âa officiel City Hall reserved under invitation
18:00 : Departure of the Mini-Pride procession, Grand-Place, open to all
18:15 : Drink at Grands Carmes, open to all
18:45 : Arrival in the Rainbow Village and RainbowHouse Brussels, open to all