Calendar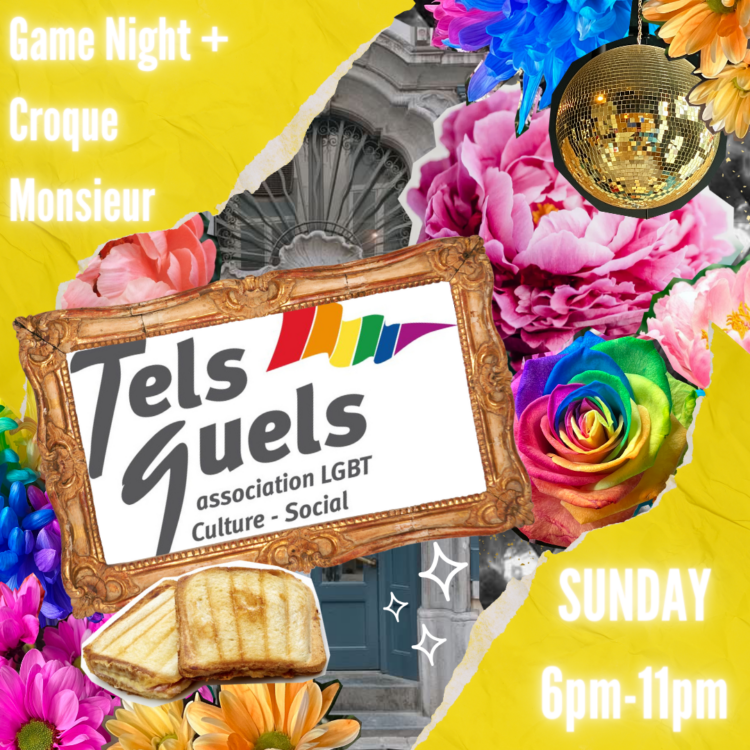 GAME NIGHT AND CROQUE MONSIEUR
RainbowHouse BAR
18:00 > 23:00
Sunday 19 November 2023
Nous sommes désolés, mais l'événement sera uniquement décrit en anglais. Nous nous excusons pour tout désagrément éventuel.
Join for an evening of board games.
You will find the classics, of course, but not only.
We invite you to discover board games created to address LGBTQI+ issues or aimed at a queer audience.
Game Night and Croque Monsieur!