Calendar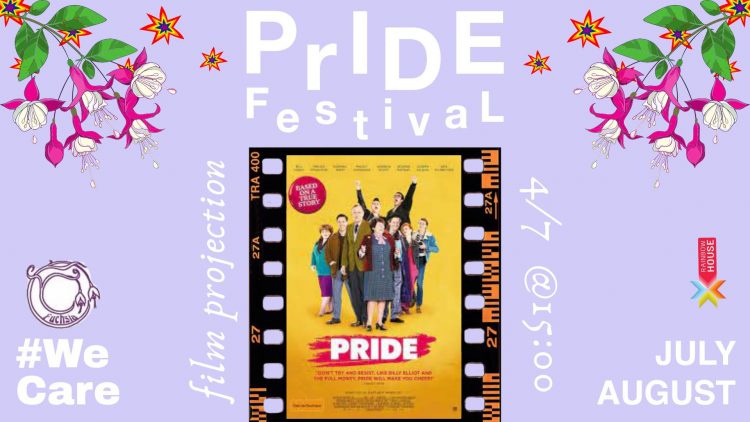 Film "Pride" with Fuchsia // PrideFestival 2021
Fuchsia
Marsha P. Johnson (rue de la chaufferette 3)
15:00 > 18:00
Sunday 04 July 2021
𝐅𝐮𝐜𝐡𝐬𝐢𝐚 𝐢𝐧𝐯𝐢𝐭𝐞𝐬 𝐲𝐨𝐮 𝐭𝐡𝐢𝐬 𝐒𝐮𝐧𝐝𝐚𝐲 𝐭𝐨 𝐭𝐡𝐞 𝐬𝐜𝐫𝐞𝐞𝐧𝐢𝐧𝐠 𝐨𝐟 𝐭𝐡𝐞 𝐟𝐢𝐥𝐦 "𝐏𝐫𝐢𝐝𝐞": 𝐚 𝐰𝐚𝐫𝐦, 𝐟𝐮𝐧𝐧𝐲 𝐚𝐧𝐝 𝐩𝐨𝐰𝐞𝐫𝐟𝐮𝐥 𝐟𝐢𝐥𝐦!
The plot: It is summer 1984. Margaret Thatcher is in power and the British Miners' Union is on strike. During Gay Pride in London, a group of gay activists decide to raise money to support the families of the striking miners. But they run into a problem: the union is embarrassed to receive their support. The activists, however, are not deterred. They decide to ignore the union and approach the miners directly.
Trailer: https://www.youtube.com/watch?v=kZfFvsKDuUU
Fuchsia is not only the tipple of flowers, but also the name of a vibrant, Brussels, Flemish, lesbian group. We don't like boundaries, not in age, weight, colour, language, model but all the more…all women.

Come and meet us and enjoy "Pride" together!