Calendar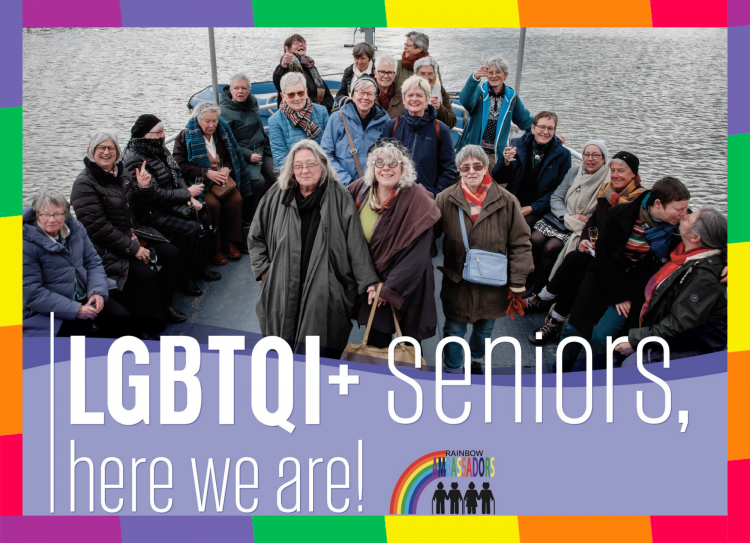 Exposition "Seniors LGBTQI+: Here we are!» – Rainbow Ambassadors
RAINBOWAMBASSADORS – Brussels
RainbowHouse
19:00
Thursday 19 May 2022
RainbowHouse Brussels is pleased to invite you to discover its new exhibition: "LGBTQI+ seniors: Here we are!", by the association RainbowAmbassadors.
A drink will be offered at this occasion.
"The Rainbow Ambassadors of Brussels are organizing an exhibition and a brochure entitled: LGBTQI+ Seniors "Here we are! With this exhibition, we want to show that there is not one LGBTQI+ senior, but a great diversity.
We can never represent the whole community in one picture.
We are showing a few groups or individuals who will sooner or later frequent the healthcare industry.
We want to address this theme through this photo exhibit and brochure.
This theme concerns both senior centers and training institutes, because that is where the employees of tomorrow are."