Calendar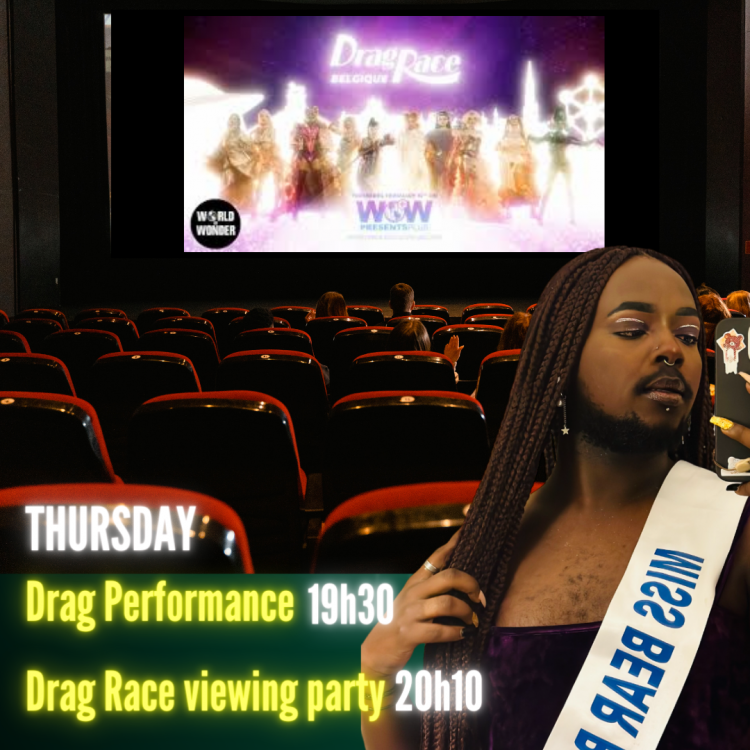 Drag Race Viewing Party
RainbowHouse
Thursday 23 March 2023
Want to watch the latest episode of Drag Race Belgium but don't have enough roomat home for all your friends?
No problem, come to the RainbowHouse!
Plus this week, you'll have the honor of seeing a performance by Miss Bear 2023 (7:30pm), right before the episode starts! (20h10)
Come as you are to find out with us who is getting closer to the crown!