Calendar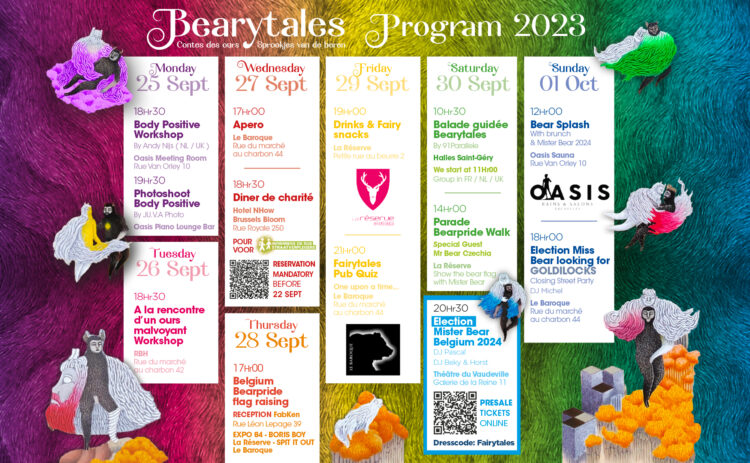 Belgium Bearpride
Belgium Bearpride
Monday 25 September 2023 >
Sunday 01 October 2023
The Belgium Bearpride will take place from Sep 25 to Oct 1, 2023! Mark your calendars! 
Program: 
Tuesday, Sept 26: Round table, information session and meeting with a visually impaired bear (6:30-8pm)
Wednesday, Sept 27: Charity dinner to benefit Infirmiers de rue, who work to bring care to homeless people and help them find new homes.  Reservations required via this link! 
Saturday 30th: Our bar will host a Bear information point for visitors, and a Bearmarket! (2pm-8pm) 
Saturday 30 Sept: Meet us at 2pm for the Bearwalk Parade, a route through the city celebrating Body Positivity! The evening will be devoted to the election of Mr Bear Belgium at the Vaudeville Theatre! (Don't forget to book your tickets here!)
But that's not all! Check out the full program on the Begium Bear Pride website!