Calendar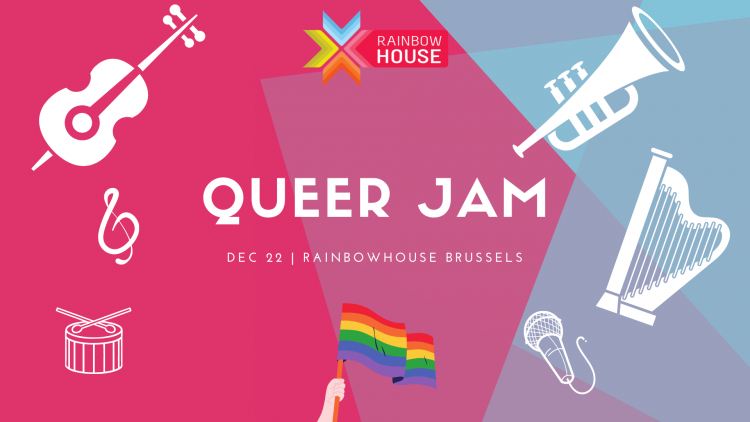 Queer Jam
RainbowHouse
19:00 > 23:00
Wednesday 22 December 2021
The Queer Jam is an open jam / stage where the scene is 100% queer.
Whether you're a beginner or an experienced musician, whether you play pop, classical, soul, rap, jazz, blues … we'll all jam together and have a great time!
Equipment on site: microphone and mixer. Bring your own instrument!
UPDATE COVID: max 4 people on stage at the same time. You have to stay seated and wear the mask when you move.
This party is inspired by the Femme Jam at Crazy Circle.