Calendar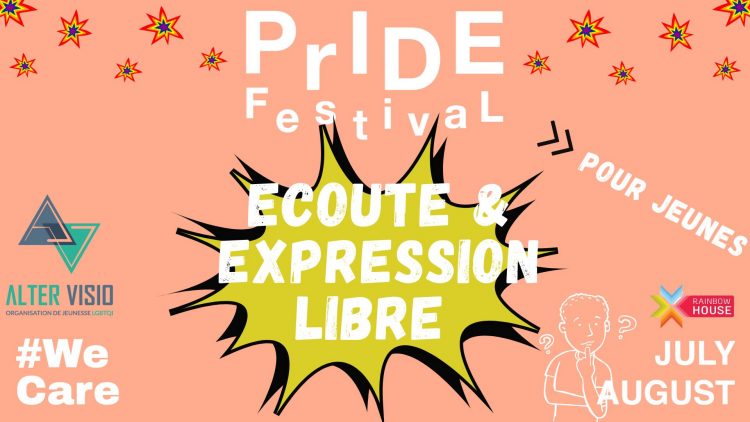 Atelier d'expression avec Alter Visio // PrideFestival 2021
Alter Visio
RainbowHouse Brussels
13:00 > 17:00
Wednesday 07 July 2021
🌈 This Wednesday 07 July, ALTER VISIO proposes you an afternoon on the theme of the Pride Festival 2021 #wecare: well-being and health, physical, mental and social.
💬 Come and testify, tell your story, express yourself on the difficulties, the feelings, the particularities of these themes for young LGBTQIA+ people.
🧡 In the form of written, drawn, narrated testimonies, thanks to the creation of a Fanzine, the writing of a text, the anonymous recording of your story… come and express yourself and give your opinion! We will also be able to answer your questions and direct you to appropriate structures.
Come and meet us from 1pm to 5pm at the Rainbow House Bar in Brussels (Rue du Marché au Charbon). We are waiting for you!