Calendar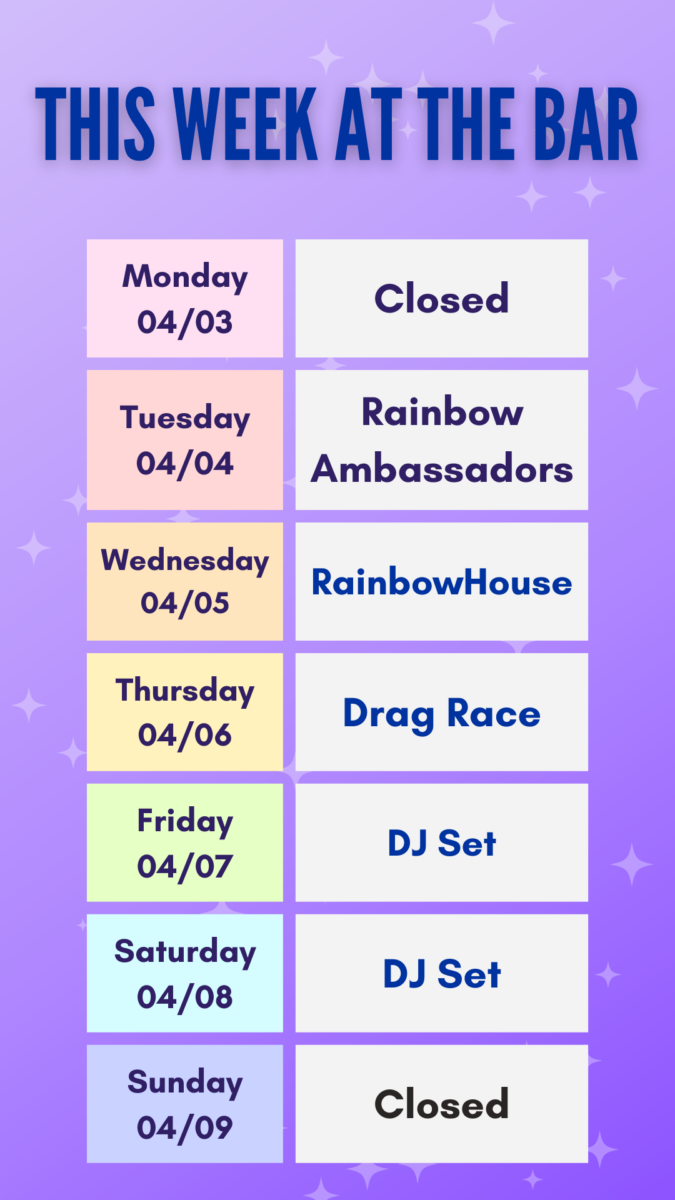 Agenda of the week
RainbowHouse
Monday 03 April 2023 >
Sunday 09 April 2023
! THIS WEEK AT THE RAINBOWHOUSE !
Tuesday 04/04: The bar will be hosted by Rainbow Ambassadors, a nonprofit that fights for the well-being of LGTQIA+ seniors, their access to proper care but also against their invisibilization.
(18-23h)
Wednesday 05/04: RainbowHouse and its volunteers will be running the bar.
Thursday 06/04: Drag Race Viewing party! Come watch the finale and find out who our first reigning queen will be on a big screen! The screening will start at 8:10pm, but we open at 6pm.
Friday 07/04: @lety_1907 prepares a set that will make you travel from the 80's to the 2000's thanks to the greatest hits of these periods!
(Doors open at 6pm, DJ set from 10pm to 1am)
Saturday 08/04: Chaimae Abdelaoui takes control of the turntables and prepares you a Saturday night full of dancing !
(Doors open at 6pm, DJ set from 10pm to 1am)