Calendar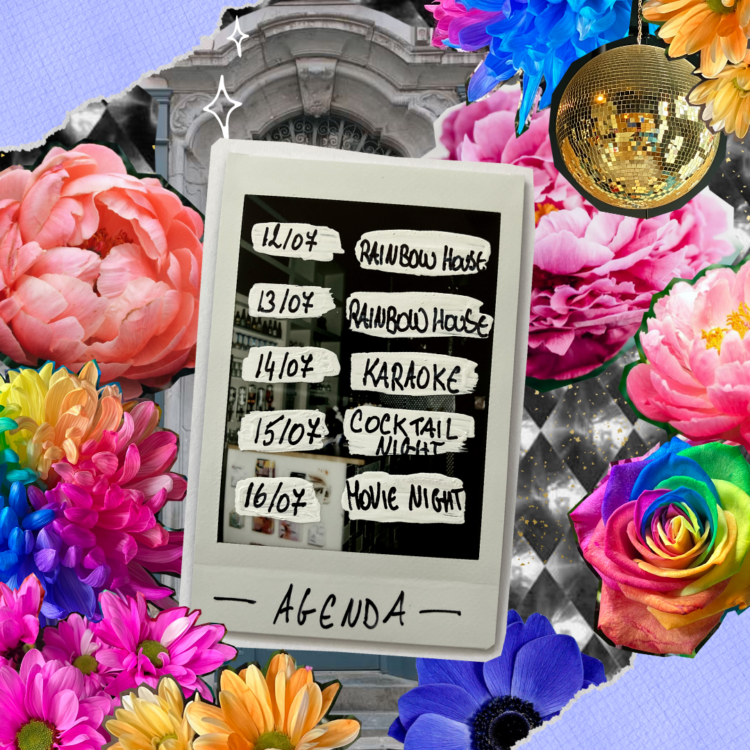 Agenda of the week
RainbowHouse
Wednesday 12 July 2023 >
Sunday 16 July 2023
New week, new agenda!
Wednesday 12/07 + Thursday 13/07: The RainbowHouse team and volunteers will be hosting these two bar openings!
Friday 14/07: Tels Quels invites you to start the weekend in song with their traditional karaoke night! Get out your best voices, the microphone is waiting for you to sing your favorite queer songs!
Saturday 15/07: As we do every Saturday in summer, we're taking the terrace outside and inviting you to join us for a cocktail we know just how to make!
Fancy discovering some classics with a queer twist? Or simply want to (re)discover our menu? We've got everything you need to welcome you and your friends to the RainbowHouse bar!
Happy Hour from 6 to 8pm!
Sunday 16/07: Let's do the Time Warp Again! For this Sunday's movie night, we've chosen a classic: "The Rocky Horror Picture Show", a wacky, queer goth musical! If you've already seen it, you'll never tire of it, and if it's your first viewing, we promise you plenty of laughs and 70's glam!