Calendar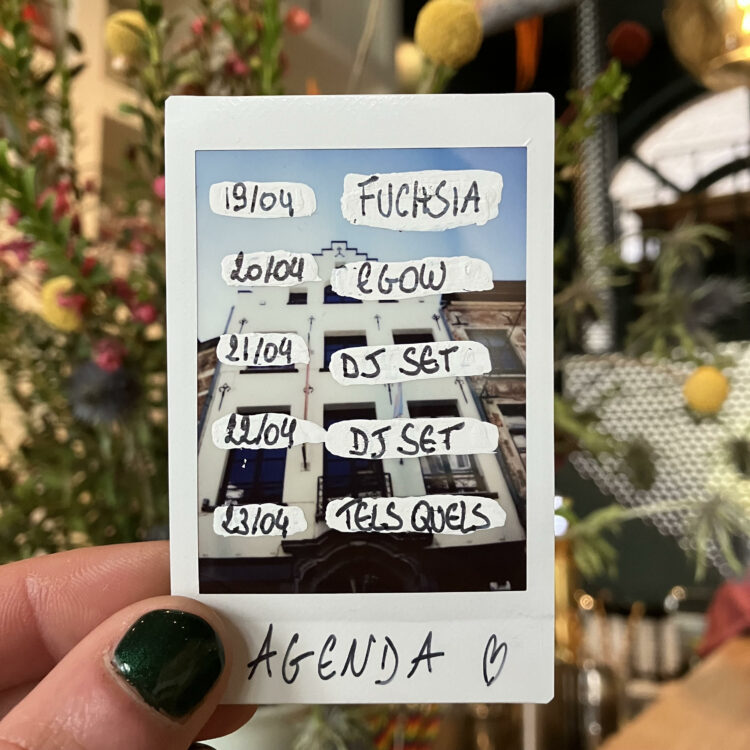 Agenda of the week
RainbowHouse
Wednesday 19 April 2023 >
Sunday 23 April 2023
What to do at the RainbowHouse this week?
Wednesday 19/04: The first bar shift of the week will be held by Fuchsia, a group of Dutch speaking lesbians. Come and meet them around a drink!
Thursday 20/04: It's Egow's turn (English Speaking Gay Organization for Women in Brussels) to hold the bar and welcome you!
Friday 21/04: @_mamajo_  takes control with a mix she has a secret for:
"Mama Jo always serves up fast-paced techno with heavy kicks, beautiful sensual melodies and a little bit of trash, without compromise!" 🤩
(Photo: Charlie Neuwald, @palms_on_fire)
(Free admission)
Saturday 4/22: @selay_ovski returns to take over the decks and awaits you for a crazy Saturday night! 😎
A little preview ? https://urlz.fr/lsY9
(Free entrance)
Sunday 23/04 : The bar will be occupied by @telsquels for a "Game and Croque-Monsieur" evening. Friendly and relaxed atmosphere guaranteed, perfect for a Sunday! (18-23h) 🤗
(Free admission)