In the picture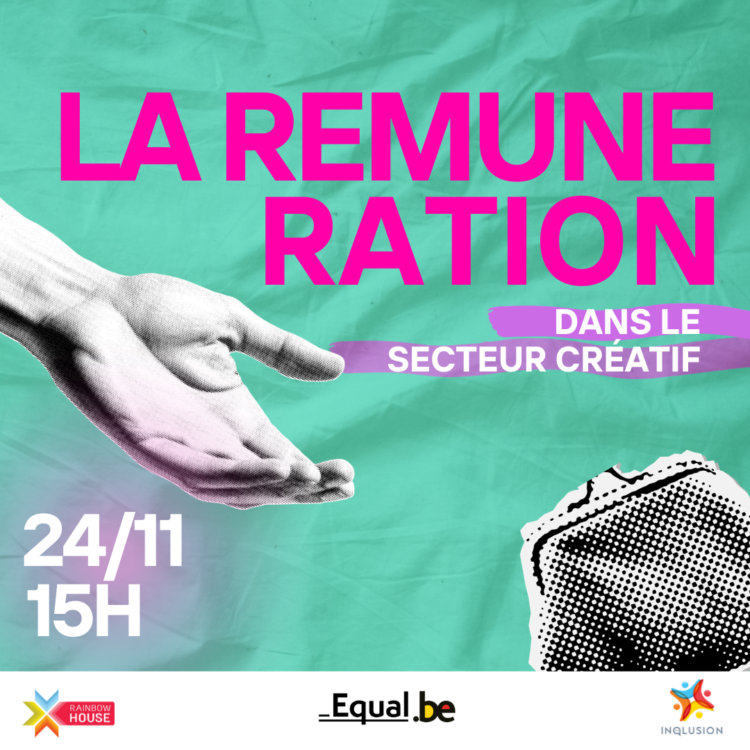 LA REMUNERATION, dans le secteur créatif – Rainbow For a JOB
published on 7 November 2023
Photographer, drag performer, dancer, non-binary performer, videographer, illustrator, it doesn't matter…
Rainbow for a Job invites the entire LGBTQIA+ community to an informative session on remuneration in the creative sector.
Making money with your creativity isn't easy. But how can you get paid 100% legally for a concert, a series of lessons, a workshop, acting in a play, writing a text, and more? What about VAT, taxes, or social security? Which option is most interesting for you: working under article 1 bis, a project contract, temporary contract, creating a structure, or through reimbursement (formerly RPI)?
Amplo explains it all in detail. There's also room for all your questions so that you can find the best possible solution for the situations you encounter.
When: 24/11 – 3:00 PM
Where: 20/22 Rue des Grands Carmes, 1000 Brussels
Inscription gratuite via le lien dans la bio  :  https://forms.office.com/e/2SazwtaYXh