Calendar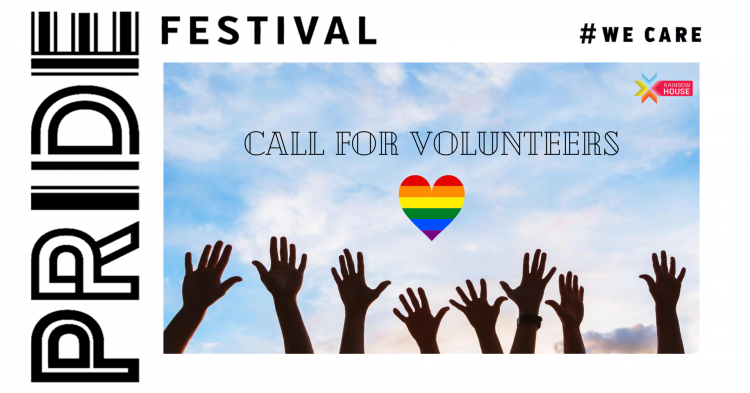 Call For Volunteers ☆ PrideFestival 2020
Marsha P. Johnson
18:30 > 20:30
Tuesday 18 August 2020 >
Tuesday 18 August 2020
🌈 CALL FOR VOLUNTEERS 🌈
SESSION D'INFORMATION // INFO MOMENT // BRIEFING SESSION
Quand // Wanneer // When:
18/08/2020 – 18h30 – voor Nederlandstaligen // for English-speakers
20/08/2020 – 18h30 – session en Français
20/08/2020 – 20h30 – free drink @ the RainbowHouse (all volunteers welcome)
Où // Waar // Where: RainbowHouse – Salle Marsha P. Johnson Zaal/Room (3 rue de la chaufferette)
Inscription recommandée // Inschrijving aanbevolen // Subscription recommended: 👉 https://forms.gle/23ZJbdSjc94xsZrM8
Au programme // Op het progamma // Program:
18h15 – accueil // onthaal // welcome
18h30 – introduction // introductie
19h00 – aperçu sur le programme du PrideFestival // insider's blik op het PrideFestival programma // insider's look at the PrideFestival program
20h – remplissage des grilles horaires // het invullen van shifts // filling in timetables
20h30 – verre offert au bar de la RainbowHouse (!! seulement le // enkel op // only on 20/08)
============================
Do you also support the LGBTQI+ cause? Then join us to help us during the 2020 edition of the PrideFestival! We invite you to join us for an information session. We will introduce the festival and to tell you about the services for which we need your help with. The session will take place at the RainbowHouse on the 18th of August at 18h30 in the Marsha P. Johnson room (session in Dutch and English). We also invite you to a party (with free drinks!) on August 20th at 20h30 in the bar of the RainbowHouse. All volunteers are welcome!
👉 If you are interested, please fill in the form below (recommended but not mandatory): https://forms.gle/23ZJbdSjc94xsZrM8
Want to know more about the PrideFestival? Visit us here: http://rainbowhouse.be/en/projet/pride-festival-2/
If you have any questions, you can contact us via email (ruth@rainbowhouse.be).
COVID19 update: the RainbowHouse is committed to respecting safety measures (disinfection of surfaces, provision of gel, social distancing). Please bring your masks. Wearing a mask will only be mandatory upon arrival. You will be able to take it off once you are seated at a table.
We hope to see you there!